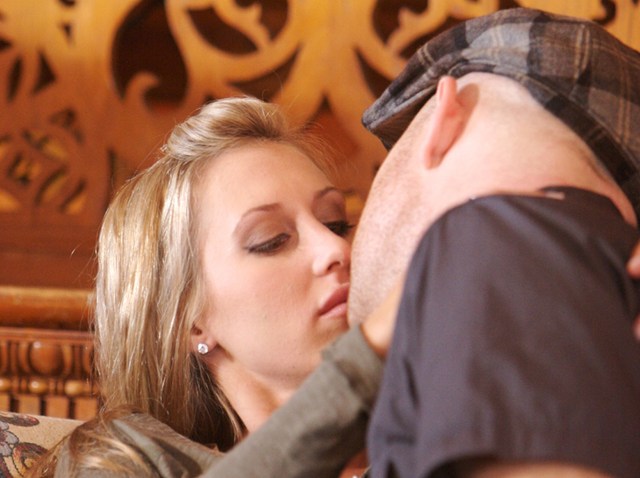 The prelude to Joshua Tucker's success story is a story in and of itself.

The local filmmaker and his wife had saved up for a down payment to buy a house. At the peak of the housing boom they were poised to purchase, but faltered as many started to question when the housing bubble was going to burst.

"We thought, just as risky but definitely more fun, we would make a movie. And so we spent our down payment to make a movie about real estate," Tucker said.

And then bang.

"Before We Close," which will be featured in the San Diego Film Festival Sept. 23 – 26, is about a playwright who has got one week to put together his showcase for his master's program that is going to be his ticket to New York.

"Because he's so rushed, he casts his girlfriend and his best friend and along the way there ends up being all sorts of relationship history," Tucker said.

The musical was shot in San Diego, mostly downtown and partly in the North County.

"The exterior stuff we shot all around downtown, the Embarcadero area. We shot at some local university campuses," Tucker said.

The filmmaker grew up in the arts and lived "all over" San Diego. He now resides in Carlsbad with his wife and two children.

"I was part of a Christian youth theatre, Christian community theatre growing up and then I worked at SeaWorld for three years performing. I did a little bit of the Shamu show, a little bit of the sea lion and otter show," Tucker said.

And then he went fishing for something different.

"I got my Bachelor's at UCSD in poly sci, nothing to do with the arts really," he said.

But political science wasn't for him and he was drawn back into what he loves.

"I went back East and got my master's and came back here and started producing in film," he said.

And "Before We Close" was born.

The film didn't start out as a musical. About four weeks prior to production, Tucker called Christopher Harrison and asked him to play a lead role and to work with him to turn it into a musical.

They had four weeks, no sweat – right?

"We didn't sleep for that month -- writing songs and furiously recasting, rehearsing and recording. We found Paul and Jenessy and God bless them, they were crazy enough to join us," he said.

Then tragedy struck.

Executive Producer of "Before We Close" and close friend, George Lin, 37, passed away after a long battle with a rare type of cancer.
"That was about a week after we wrapped up, so he never got to see the finished project," Tucker said.

The filmmaker called the making of this movie a "labor of love."

"The folks involved and invested were committed to working together to make the best quality product possible in a relatively short amount of time," he said.

Tucker obviously made a smart decision when he ditched the house for the big screen. But before aspiring filmmakers rush off and spend their life savings, he has some advice.

"Really thoughtfully consider the state of the industry and be really smart with the way you invest your time and resources," he said.

The music industry has gone through significant changes over the last several years, especially with regard to distribution.

"I think the film/TV industries are experiencing similar shifts," Tucker said. "It's a volatile marketplace and I think that new filmmakers have to be savvy."

You can watch the screening of "Before We Close" Saturday Sept. 26, at 1 p.m. at the Gaslamp Theatre on 5th Ave. Buy tickets here.