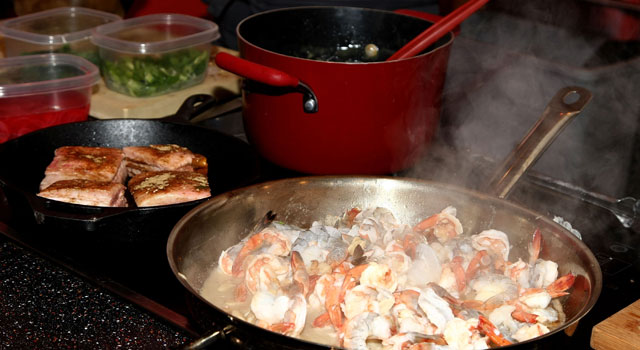 It's no secret the economy is hurting businesses all across the country. Those businesses that rely on disposable income are getting hit the hardest. However, here in San Diego, there are several restaurants that are faring well despite the down turn. According to San Diego Magazine, they are restaurants that historically have offered "good value for the dollar."
Anthony's Fish Grotto: "An institution since Mama Catherine Ghio commenced serving homestyle seafood dishes to the public in 1946," writes David Nelson, San Diego Magazine's food critic. "Anthony's Fish Grotto is one of the city's longest-running purveyors of good-value fare." Dishes to try: Crab-stuffed mushrooms, Fried Calamari, Coconut-Crusted Shrimp.
Anthony's Fish Grotto, 1360 North Harbor Drive, San Diego, 619-232-5103
Busalacchi's Ristorante: The Hillcrest restaurant "owns a long-running reputation for giving customers their money's worth," Nelson writes. Dishes to try: Calamari stuffed with crab and shrimp, Lobster ravioli and the Pappardelle con osso bucco.
Busalacchi's Ristorante, 3683 Fifth Avenue, San Diego, 619-298-0119

Read more about these restaurants in the full review.