Got a little bit of a hangover today? Could it be that Mardi Gras celebration last night?
The Gaslamp Mardi Gras celebration shut down a number of streets in downtown San Diego so partygoers could celebrate the last chance to indulge before the beginning of Lent. That's the official reason anyway but if you asked some of the folks dancing in the streets Tuesday night, they were really there for the babes, the beads, the booze and the zydeco.
After somewhat of a slow start, so many people arrived that close to midnight, it was difficult to walk through the streets.
"People were interacting with the parade, begging for beads, and dancing around the streets," said Michelle Guerin, editor-in-chief at DiscoverSD. "One of the most fun elements was seeing the people who live above venues on Fifth Avenue partying out their windows and throwing beads down to the crowds."
One man, described as the unofficial King of Mardi Gras, was a little disappointed with the lack of flesh he was seeing early in the evening. "Not too many women are flashing, not too many wanting beads," he said complaining about restrictions added over the four years he's been attending.
Another couple – dressed in purple and gold head to toe – didn't want to discuss the upcoming Ash Wednesday. They were just focused on enjoying their first Gaslamp Mardi Gras with a few celebratory Hurricanes.
The event appeared to be good for business for those bars and clubs that participated in the Club VIP Passport. According to Guerin, those spots were packed with partygoers.
As for those looking for beads, after the second parade there were literally hundreds of strings of beads on the ground. So if that co-worker is wearing some this morning, don't be so quick to believe him.
NBCSanDiego's photo booth let partiers step inside and immortalize their Mardi Gras experience. The pics are fun to look at. If you were at the event, check our Facebook page to tag yourself in your picture.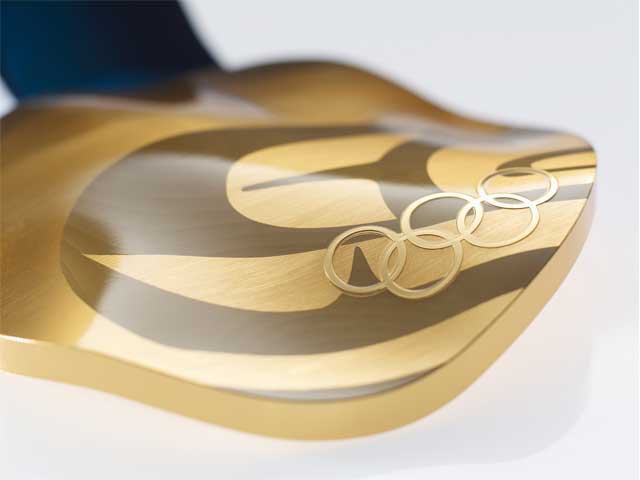 Check out NBCSanDiego's full coverage of the Vancouver Winter Games -- complete with athlete profiles, amazing photo galleries, and more! Fan us on Facebook, and follow us on via Twitter @nbcsandiego