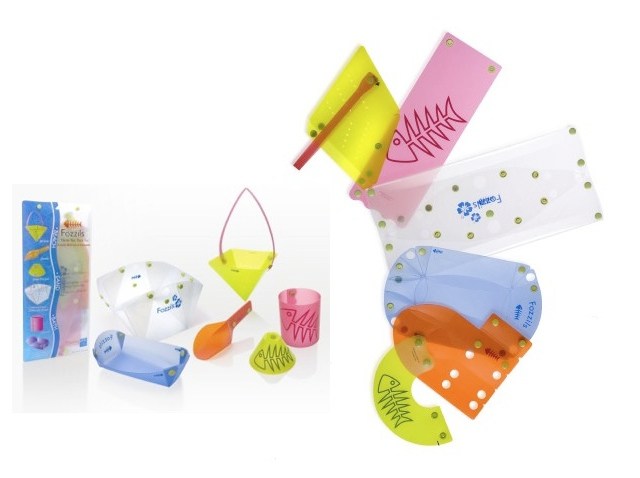 Though simple, serene and beautiful in its natural state, San Diegans often spend a lot of time and money preparing for a trip to the beach. Parents are especially prone to this phenomenon, oftentimes ending up with bags full of sandy, bulky beach toys as a result.

Enter Fozzils Discovery Pack, a collection of five classic beach toys that are full-sized, fun and durable, and they pack flat for storage. With its easy-snap system, it takes moments to take them from flat to full-on-sandcastle mode. When you're done, just unsnap, rinse and store them in their flat reusable pouch.

The set comes with a pyramid strainer, shovel, cone shapers, a tiny canoe and a creature pail that can also be used to view things under water.

Pick up the Fozzils Discovery Pack on Amazon or at REI for $19.95.