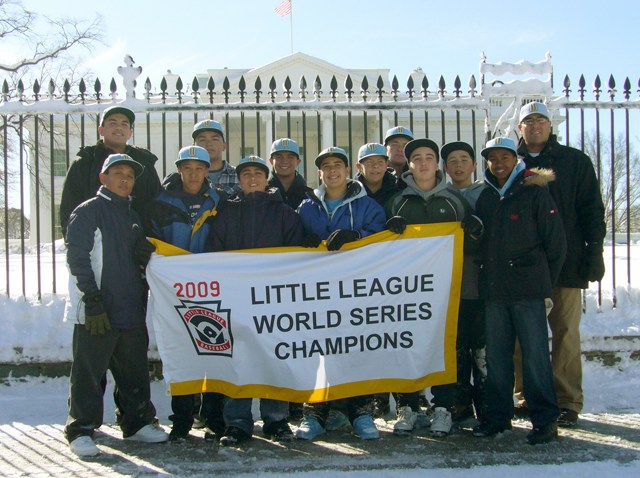 The snowbound Blue Bombers' visit to D.C. goes into extra innings.

The Park View Little League World Series champs from Chula Vista flew out on Thursday to meeting with President Barack the following day, then were going to do some sightseeing before flying back Sunday. Then 30 inches of snow got in their way.

"The kids like doing it in a big way," player parent and Park View LL president Rod Roberto said on Monday. "We hit a historic storm -- we set another record in D.C."

Sixty people -- the kids and their families -- got on board a Southwest flight on Thursday. Now, though, the travelers are trickling back in smaller groups. Roberto said 20 people got on a flight Monday morning when the Baltimore airport re-opened, with another 10 leaving after noon on another. He said the last of the Blue Bombers is scheduled to hop on a plane for a 7 a.m. flight on Tuesday.

Southwest and AT+T were footing the bill for the trip, but that was before the team needed their hotels for more time. To the rescue: San Diego City Councilman Ben Hueso, Chula Vista City Councilwoman Mary Salas and Chula Vista City Council candidate Umberto Peraza.

"They said whatever it is, they would take care of it," said Roberto, who estimated that the additional lodging would cost about $1,500.

The first returning flight is scheduled to touch down at Lindbergh Field at a little before 9 p.m. -- the families on that flight will have to make three connecting flights to get home.