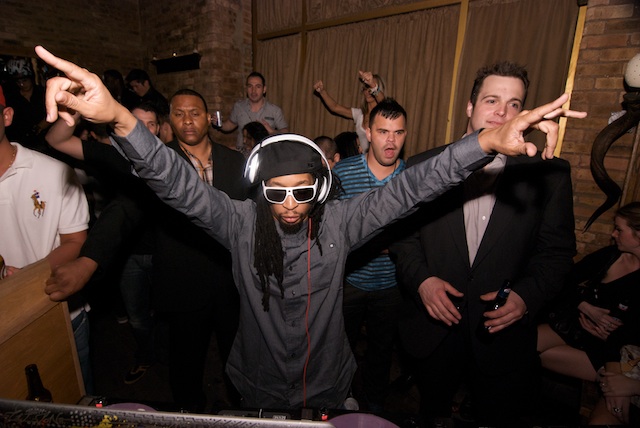 Another San Diego music venue may be biting the the dust.
Downtown's underground nightclub Bassmnt is closed this weekend, a club representative told SoundDiego on Tuesday, adding that the club is in the process of being sold. The spokesman added that the club's future would be in the hands of the new owners.
Bassmnt opened in downtown just two years ago. In that time, it has played host to a number of big names, including Morgan Page, Lil Jon, Paul van Dyk, Bloody Beetroots and many others.
It was obvious that the downtown EDM landscape began to change, however, when Omnia stepped in and its owners, the Hakkasan Group, began booking many of the appearances that may have otherwise been distrubuted between Bassmnt and others competing in that EDM space. In October alone, Omnia has Nervo, EC Twins, DJ Ruckus and Carnage on its lineup, plus two nights with Steve Aoki.
Another big player, Fluxx, is stil healthy though, with a birthday party for Snoop Dogg on the calendar, along with sets from Riff Raff, TJR and Arkham with Too $hort booked.
Local dance fans didn't take long to take to social media, including Jeremy Wassink who posted on Facebook that "It has been a long and glorious run with Bassmnt! It saddens me to know that doors are now officially closed. We may have closed the door on a milestone, but I have made so many memories and friendships that I will always cherish. Thank you to all the amazing staff past and present for giving me many years of shenanigans! Much love"
Fans took to Twitter as well, posting love for the venue and sharing memories. Tammy Sidavong tweeted Tuesday, "Damn @Bassmnt_SD sad to see you go thnx for all the memories of getting ratchet and losing my friends everytime and meeting baes there."
Cosmic Game on Sept. 26 may have been the final show at the venue.

Hannah Lott-Schwartz, a San Diego native, moved back to the area after working the magazine-publishing scene in Boston. Now she's straight trolling SD for all the music she missed while away. Want to help? Hit her up with just about anything at all over on Twitter, where -- though not always work-appropriate -- she means well.