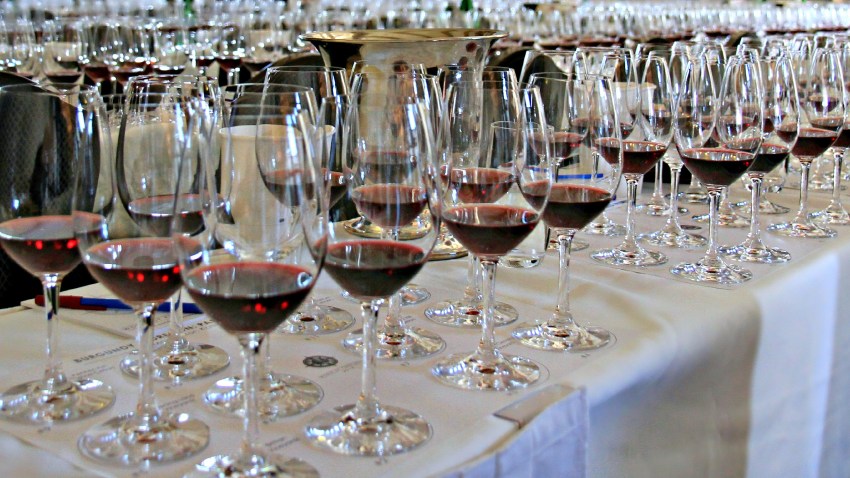 DIGGING -- OR SIPPING -- DEEPER: Participants approach a wine tasting in several different ways, ways that are as numerous as the wine tastees in attendance, and advising anyone on how to best enjoy the special day might run against their own style. Changing up the wine tasting itself, though, can shift how guests get into the wines. You've got your more social, gabby, chat-with-friends tastings, the kind where you breeze along a series of booths, sometimes going back for a second taste of the vino you like best. There are the tastings that are very much about the entertainment, or the beach, or a single winemaker. And then there are the deep-info happenings, that boast one focus, and while breezing booth-to-booth is not the name of the game, departing with a richer understanding of the wine is the hope. That's the educational-meets-funcational (totally a word when it comes to wine) vibe of World of Pinot, a Wine Tasting Seminar set at Bacara Resort & Spa in Santa Barbara.
IS PINOT YOUR GO-TO? Landing over the first Friday and Saturday in March, World of Pinot is, you guessed it, an exploration of pinot (as much as a celebration). Experts will be in the house, leading those who wish to understand the rich red better to greater knowledge, but not all of the pros will be pros in the field of wine: a mushroom expert will join the Food Frenzy Seminar Pairing on Saturday morning. Short films following "the 2014 vintage in real time, from bud breaking to barreling" shall be screened, and burgundy dinners are on the calendar. This isn't to say there won't be the breezy boothy fun of a light Saturday tasting -- wine-pairable appetizers made by the Bacara staff and the swank setting enhance the social aspects of the two-dayer. But if pinot is your go-to, and you don't know exactly why, except that you like it a whole lot, World of Pinot might be the next step in lending you some formidable knowledge.
PARTICIPANTS? Adelaida Cellars of Paso Robles, Alexander-Smith by Paraiso of Soledad, and Alta Maria Vineyards of Los Olivos are all pitching in. And while California indeed makes a strong showing, looking for winemakers from far beyond our state.
Copyright FREEL - NBC Local Media