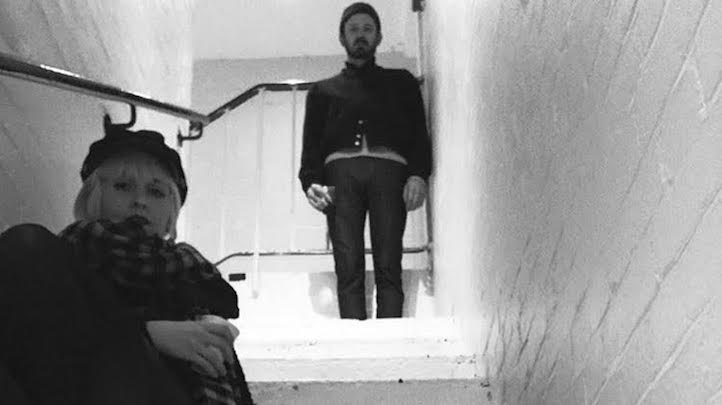 "Recording is definitely cathartic," says Flavia Ciampi over the phone.
It's an answer, but only the first part, to a question about preference and process, and whether the Angels Dust lead singer plays favorites with her approach.
Well, as it turns out, she does. So, while studios and songwriting often provide a kind of therapy, the soft-spoken vocalist admits "performing is just really like, the hallmark of it all."
Indeed, and since 2014, Ciampi and bandmate David Lampley have been hypnotizing concertgoers with their crawling syrup of a sound, channeling heartbreak into melody that's simultaneously gorgeous and despondent, in what she's dubbed "slo-mo love and death ballads."
It's a fitting narrative and one that perfectly sums up the duo's catalog: 2015's "Slow Tapes" and last year's seductive "Great Depression" -- two masterful EPs filled with emotion and dedicated to the darkness.
They're working on new material and circulating ideas, as that's the catch side of their movement. But the release and playing live? Not since August of 2017 -- almost ten months ago.
That's a long time, and according to her, she's missed it. Fortunately, the sabbatical's almost over and on Wednesday, June 6, the duo will be headlining Astro Jump at Space featuring Sharone & the Wind, Braggers and O.T.S.
Ciampi says she's excited "to see friends and make new ones," but more importantly, and probably most importantly -- "Just poring my heart out on stage the only way I know."
Angels Dust headline Astro Jump at Space on June 6.

J. Smith, aka 1019, is a San Diego native, rap fan and one half of the rap duo Parker & the Numberman. You can follow him on Instagram at 1019_the_numberman or on Twitter