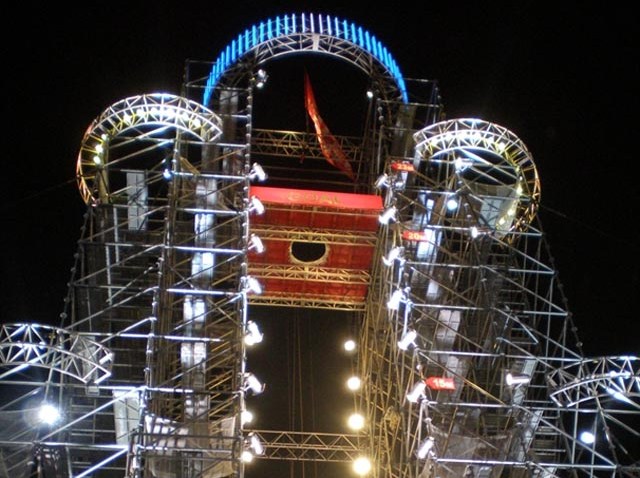 SoCal fans of "Ninja Warrior" will finally have their chance at total victory, but you'll have to drive to Los Angeles.
G4, America's home of the Japanese competition, is holding open tryouts in Los Angeles on Aug. 29 and 30. However, only 10 athletes will head to Japan to take on the real "Ninja Warrior" course. So, you better be able to hold your own.
We haven't been this excited since the "Ninja Warrior" marathon back in June.
Tryouts will be held between 7 a.m. and 6 p.m. at the lot behind Best Buy and Costco in the Los Feliz area, loctated at 2861 Los Feliz Blvd.
Contestant spaces are on a first-come, first-served basis -- so get there early. For more information, directions and parking details, call 818-728-3729.
The Rules:
You must be an American citizen or resident over the age of 21 to try out
Do not wear clothes with visible copyrighted logos, images or brands
Bring a valid picture ID
Final rounds will take place Monday, Aug. 31 and Tuesday, Sept. 1 in Los Angeles
Final team of 10 will fly to Japan the second week of September 2009