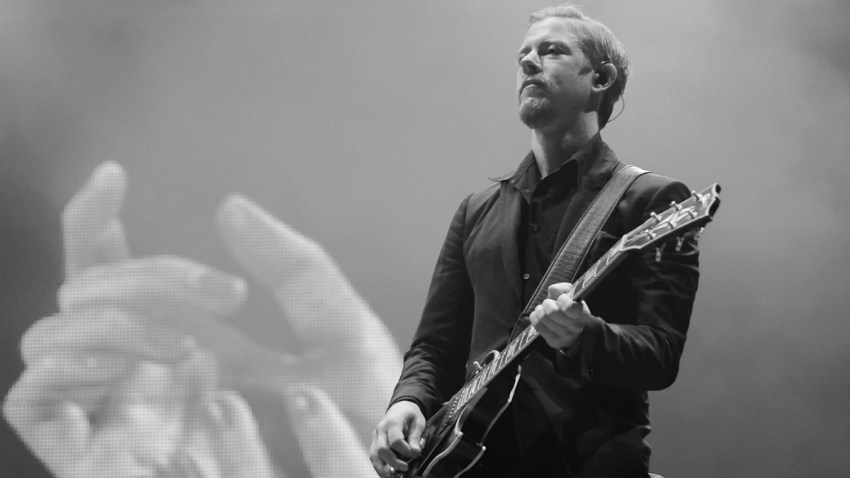 Tonight, 91x Wrex The Halls takes over Valley View Casino Center with Cage the Elephant, Alt-J, Interpol, Billy Idol, Spoon, Banks, and local favorites Schitzophonics. Plus, an encore performance from Schitzophonics in the arena club after the show. Doors are at 5 p.m. and the show starts at 6 p.m. Text "times" to 33911 for set times and grab your last minute tickets here! Elsewhere, Pepper plays a sold-out show at the Belly Up; The Icarus Line is at Soda Bar; Leave the Universe headlines at SOMA; Skamania "A Tribute To John Holt" is at the Merrow; and the Tower Bar Records Showcase features Shake Before Us, the Lumps and Kids In Heat.
Saturday, join me for Club Sabbat at Numb3rs with both rooms for your dancing fix. DJs Dark Angel and Drew Harlander round out the lineup and you can get more details here; Booty Bassment hits the Whistle Stop; and the 9 Year Anniversary of MayStar's Fashion Whore is at U-31. Elsewhere, My Brightest Diamond, Island Boy and DJ Heather Hardcore are at the Casbah; The Slabby Holidaze Show with Strung Out, H2O, Skipjack and Somatic is at Brick by Brick; Dead Feather Moon, the Whiskey Circle, and Taken By Canadians hit the Merrow; Fenix TX, Reason To Rebel, Future Crooks and At the Premiere take over Soda Bar; Erik Canzona & the Narrows play at Rosie O'Grady's; Cosmonauts, Burnt Ones and Amerikan Bear are at the Hideout; and The SeK's Album Release Party is at the Tower Bar with friends Pharmacy, Too Fast for the Devil, the Touchies, Zombie Barbie and DJ Diana Death.
Sunday, College and Nicky Venus hit the Casbah; the For the Sender Holiday Show benefiting the Switchfoot Bro-Am Foundation features Jon Foreman, Sean and Sara Watkins of Nickel Creek, Jordan Pundik of New Found Glory, Jack Tempchin, Alex Woodard, Graham Nancarrow, Molly Jensen and Nena Anderson at the Belly Up; Howie Day plays at House of Blues; and Caskitt, Western Settings and Rebels and Traitors play a free show at Soda Bar as part of the La Escalera Records Xmas Party.
Have a great weekend and I'll see you on the dance floor!

Robin Roth is a familiar voice in the San Diego scene. She is on the air weekdays from 10 a.m. to 2 p.m. on 91X, plus she promotes and spins all over town. Follow Robin on Twitter @robin_roth or submit your DJ listings here.