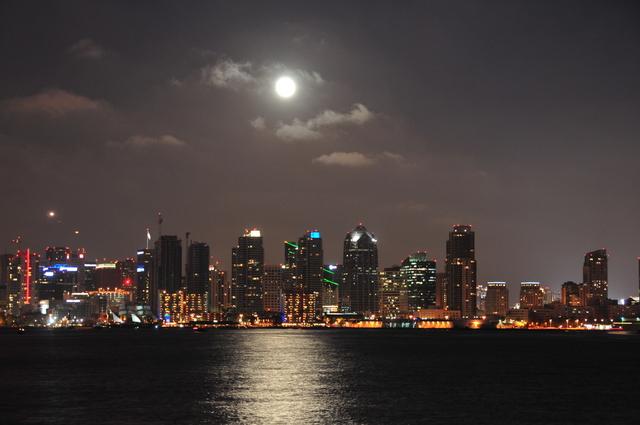 How did we suddenly get into the second week of September? Last I remember, it was August, when no holidays are celebrated, responsibilities were few and "events" include waking up, showering and getting a haircut.

Once the kids go back to school, though, real events pop up like Mexican jumping beans. ArtWalk on the Bay (Sept. 12-13) will coax 40,000 guests down to Embarcadero Marina Park North. Survived the Twestival on Saturday? Ease into the rest of the event season Sunday at ArtWalk's new beer-and-wine-slinging Bayside Lounge.

After that, San Diego Restaurant Week runs for six days (Sept. 13-18). Stock up on Red Bull and plan to go out for discounted three-course meals Sunday through Friday. Over appetizers the first couple nights, talk about the cool paintings you saw at ArtWalk (you didn't spend the whole time in the lounge, did you?).

The middle of September will be tricky. Because the limber set won't want to miss the last night of Vino & Vinyasa (Sept. 17) at the W Hotel, featuring instructor Bonnie Jones.

Then there's this conundrum: The 10th anniversary of YachtFest is Sept. 17-20 at Shelter Island. CNN has dubbed San Diego the "new super-yacht capital," and we'd like to represent, right?

But, whoa. Southwestern arts and crafts arrive at Bazaar del Mundo's Santa Fe Market, and, the 20th annual San Diego Home/Garden Show hits the Del Mar Fairgrounds; both are scheduled for Sept. 18-20. It's possible to do both, but you risk burning out for the San Diego Film Festival (Sept. 23-27) in the Gaslamp Quarter.

I see further schedule coordination necessary for movie aficionados who are also pet lovers, because the second "What Up, Dog?" scavenger hunt by Where You Want to Be Tours is Sept. 26.

It's set up to be a busy month. I plan to rest and recover during most of October. I'll start revving back up when Halloween rolls in.
Ron Donoho is a regular contributor to NBCSandiego.com, editorial director of "Pacific SD" magazine and a contributing editor to sandiego.com. His Web site (sandiegoDTOWN.com) is dedicated to news, sports, culture, happy hours and all things downtown.