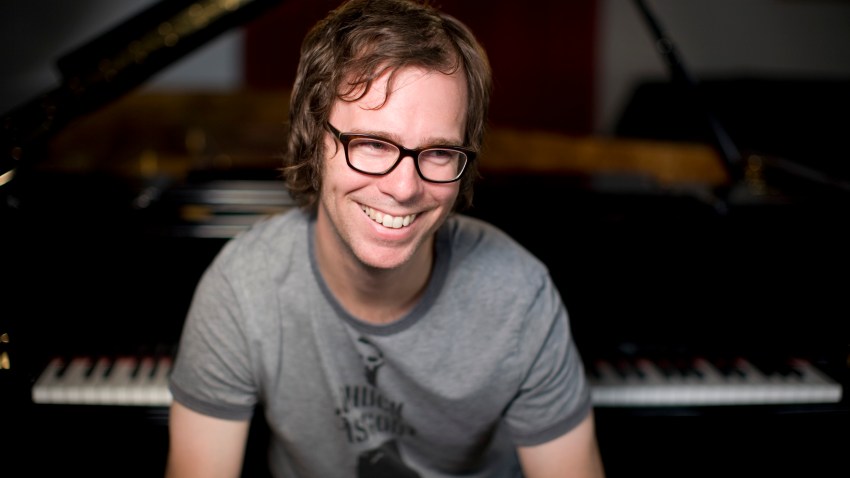 If you've ever wanted to witness the true power, variety and creativity of the piano, you're in luck: From Jan. 8 through Feb. 8, the San Diego Symphony presents its inaugural, month-long festival of piano-based performances, classes and workshops in the Upright & Grand Piano Festival.
In an effort to celebrate the diverse artistry and rich history of the piano, the Symphony has partnered with several esteemed San Diego venues to present performances by artists such as Marc-Andre Hamelin (Jan. 8-10 at Jacobs Music Center), Garrick Ohlsson (Jan. 14 at MCASD Sherwood Auditorium, La Jolla), Jeremy Denk (Jan. 15-19 at Jacobs Music Center and the Poway Center for the Performing Arts) and local, on-the-rise star Joshua White (Jan. 23 at Jacobs Music Center), among others.
Surely one of the highlights of the festival are the Feb. 5-6 shows with indie-rock/pop star Ben Folds at Jacobs Music Center and California Center for the Arts, Escondido. Folds is no stranger to the San Diego Symphony, as he took part in the 2014 and 2015 Summer Pops series and gushed about it in an interview with SoundDiego in July of last year.
"I love playing with orchestras," Folds told us. "I think 50 of my shows [in 2015] were with orchestras. We have loads of great charts and scores, so it's nice to play 'em, and we know what we're doing. It's not just me showing up and playing with an orchestra."
Folds is scheduled to perform his own concerto for piano and orchestra during his Upright & Grand shows, and it's a testament to the eclectic nature of the month-long festival: Hamelin is set to perform Gershwin's "Rhapsody In Blue"; Ohlsson takes on pieces by Beethoven, Schubert and Chopin; while White (along with jazz pianists Helen Sung and Eric Reed) pay tribute to the masters of jazz piano during their Thelonious Monk, Art Taum and Bud Powell homage show.
Lest you think this piano fest is about only legends and icons, the San Diego Symphony wants novices and experts alike to get in on the action. On Jan. 16 from noon to 5 p.m., the public is invited to Jacobs Music Center downtown for some fun with "Hands On: Play a Little, Learn a Lot." The event, which the Symphony bills as "A Day for the Community," provides entertainment, education and activities for everyone.
There will be a two-piano performance of "Carnival of the Animals"; a Q&A with guest pianist Jeremy Denk and the day's host, Nuvi Mehta; a master class for advanced students with Dr. William and Evelyn Lamden; a chance to play a short piece on the Jacobs Music Center stage; an opportunity for beginner attendees to take thier first piano lesson; a jazz workshop with Danny Green; and "Monster Piano," which is billed as "a spectacle of five pianists performing the same piece at five grand pianos onstage at the same time." How cool is that?
That's just the tip of the iceberg too, folks. There's really something for everyone during the fest, and it'd be a shame to miss out. For more information and a complete list of events and activities, please visit sandiegosymphony.org.
The Upright & Grand Piano Festival runs from Jan. 8 to Feb. 8, 2016. Tickets range from $20-$96 and are available for purchase here.