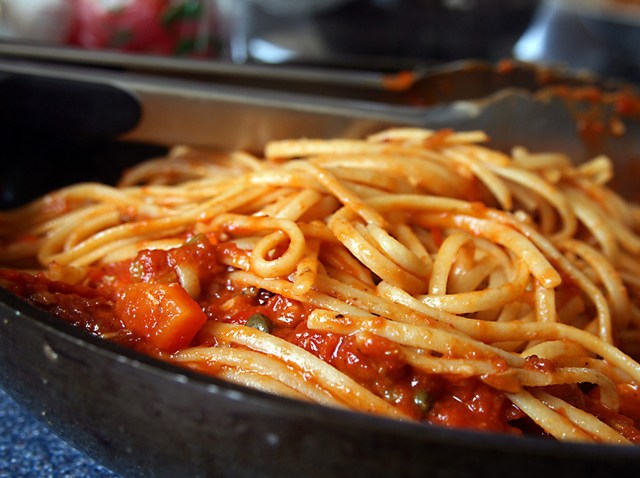 Looking for a new favorite restaurant? Here is you're chance to try them all for the price of one.
The annual Taste of Little Italy event is May 26 from 5 to 9 p.m. This usually sold-out event gives San Diegans a chance to taste all the restaurants for themselves instead of relying on word of mouth or good reviews. This usually sold out event still has a limited number of tickets available--but they won't last for long.
The menu for the event includes culinary delights like Saffron arancini bites with tomato and basil chutney, Parmesan crisps from Anthology, homemade pasta specialties and Panini sandwiches from Buon Appetito, grass fed beef sliders from Burger Lounge, Prosecco (must be 21 or over) from Enoteca Style, Risotto Pazzo from Po Pazzo and more.
In addition to the gourmet food, the event includes performances by Mark Lanford and Manny Cepeda to make every guest feel like they're strolling through Sienna, Florence, Rome or Milan. Proceeds from ticket sales will benefit the Little Italy Association, which is dedicated to the ongoing improvement and enhancement of the Little Italy neighborhood.
Stay connected to what's going on around town by signing up for our daily newsletter.
Tickets for the event are no longer available online, but may be purchased by calling the Taste office at 619.615.1092—between 9 a.m. and 5 p.m. Tickets cost $35 in advance and $40 day of the event.
Don't miss out on your chance to be the food critic for the evening. Taste of Little Italy promises to get a good review from even the harshest critic.