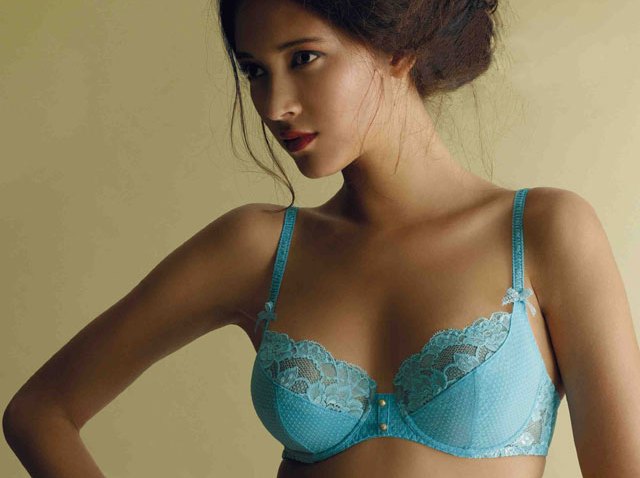 I still remember the moment I first received gardening tools for Mother's Day. I realized I'd officially gotten old.

If you're shopping for Mom, or want to gift the woman who gave you the Ultimate Gift – a child, consider wrapping something that will make her feel a lot more feminine and a lot less Geritol.

At the intimacy boutique, you can find the Aubade spring collection of lingerie and swimwear. Along with the Romance in Kyoto Half Cup and the Escale a Casablanca three quarter bra, you'll find Aubade swimwear. Just like their bras, the bikinis from Aubade offer an amazing fit. You can select full cup, plunge or underwire to get the fit you want.
Don't discount Mom. She might love the surprise.
If you still think this is a better fit for you than Mom, just promise me you won't gift wrap a trowel.
The Romance A Kyoto Blue features Japanese-inspired floral embroidery with contrasting navy blue, turquoise, and pink colors. Bra - $120, panty - $95.
The Escale a Casablanca Blue bra and panty combines comfort and elegance in soft turquoise blue fabric lined with elegant lace. Bra - $129, panty - $109.
GET IT: $75 - $100 per piece, intimacy bra boutique in Fashion Valley, (619) 894-8835.