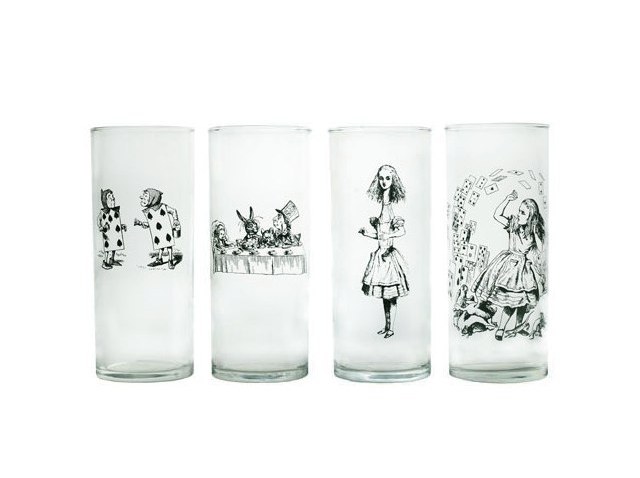 If you're one of the many Tim Burton or Disney fans anxiously awaiting the remake of Alice in Wonderland in March, you can get a temporary fix on some of the cool new merchandise that's rolling out before the big event.

A functional take on these enchanting items come in the set of four Alice Glasses from Fishs Eddy. They feature four illustrations by John Tenniel from the original book, including scenes from the Mad Hatter tea party, the croquet game with the Queen of Hearts and Alice's giant transformation.

Their tie to children's story books make them a great gift for kids, but more sophisticated lovers of vintage art will appreciate them, as well.

Pick them up at Fishs Eddy online for $20 per set.