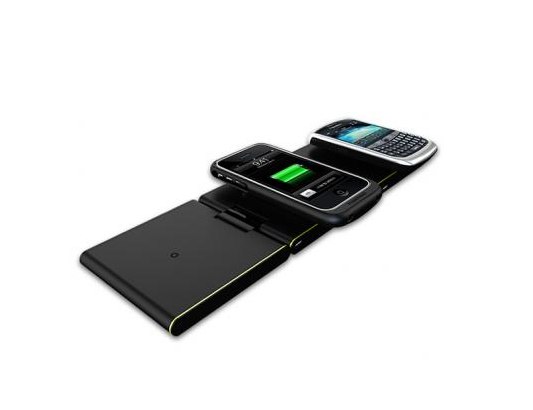 If there's one thing today's modern home doesn't have a shortage of, it's wires. From entertainment systems to toasters, electrical outlets have never seen so much action in every room of the house.

Wouldn't it be nice to get rid of at least a few wires? With the Powermat, you can pare multiple power cords down to one with a unique wireless charging system that works simply by laying your device on top of the mat and attaching one of the 8 different receiver tips that come with it. From iPhones to Nintendo DSI's, charge everything at the same power level without the wiry mess.

The portable version can be folded up into its own carrying case, has the same charging capacity as the regular version and is exactly the same price, so it seems more practical for the professional set, who are always on the go.

Buy it on the Powermat website for $99.99.