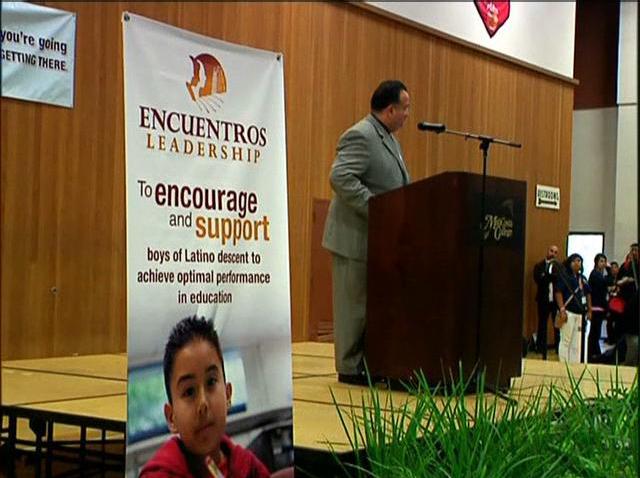 It's a troubling statistic: Half of Latino boys do not graduate from high school In San Diego County.
On Saturday, a group of local business professionals and teachers volunteered their time to try to do something about the problem.

It was part of the seventh annual Encuentros Education & Career Exploration Conference. Almost 900 students from middle schools across the North County attended the event. The conference has grown so large, this year's event was divided into two groups at Palomar and Mira Costa College. The Mira Costa event was emceed by NBCSanDiego's Artie Ojeda.

The event included workshops that allowed students to learn first-hand about different professions and potential career opportunities. Among the more interesting workshops was one in which a local psychiatrist brought in an eye-catching show-and-tell exhibit: a human brain. The students took turns actually touching the brain -- certainly a hands-on experience that could lead to a future in human anatomy.

According to Encuentros officials, Latino high school enrollment is growing at a higher rate than any other group and is projected to reach a majority by 2014. Yet, nearly 40 percent of all Latino teens do not graduate from high school.