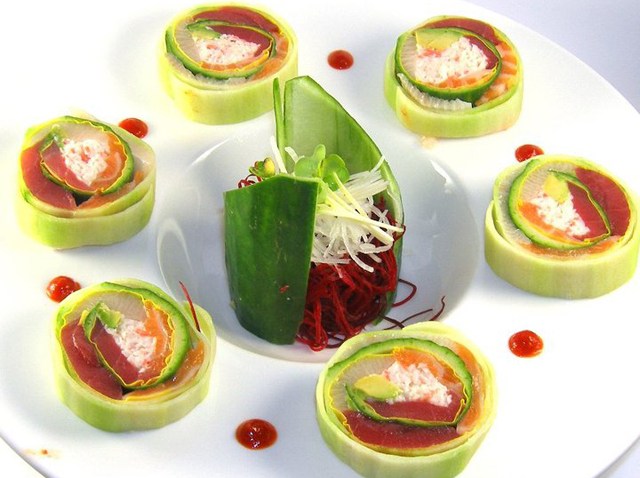 You can't judge a book by its cover, nor can you judge a restaurant from its storefront.
Although Bluefin Fusion, located on the outskirts of the UTC Mall in La Jolla, appears small from the outside, upon entering you will have a complete change of perspective -- making it perfect for locals, shoppers and diners alike.
Bluefin Fusion's experience begins and ends with the warm and friendly greetings from the hostess. The restaurant gives off a chic lounge vibe. It serves as an excellent day to night restaurant, suitable for a laid-back happy hour as well as a cool nighttime hangout. You'll notice during your dining experience that the walls even change colors. Bluefin Fusion aims to please their diners. The wait staff is friendly and on their game, creating a fulfilling sushi experience.
For starters, try a traditional Japanese sake. We suggest getting a bottle of the Michinoku Onikoroshi ("Onikoroshi" means "demon slayer"). It's known for its brisk flavor and is a well-rounded sake that can complement almost any dish, and is best served chilled. You may even need two by the time you are working your way into your final rolls.
For appetizer's we ordered the popular Monkey Balls. You're probably thinking, "Monkey Balls?" Yes, you're eating fresh tempura-style monkey balls! Just kidding. But the name is clever, as is the dish. The appetizer is a combination of mushroom, cream cheese and spicy tuna deep-fried and dressed with Bluefin Fusion sauce and eel sauce. The balls are cut in halves and served with a flame in the middle of the platter. The tastes are a delectable treat for your mouth. For a more health-conscious appetizer, I suggest the sashimi sampler. You can't beat the price of only $8.95. It is some of the freshest cuts of fish in town -- especially delectable is the yellow tail. But make sure you save enough room for a roll.
Bluefin Fusion's creativity is really unleashed in its specialty-roll names. On this menu you can find the Ex-Girlfriend/Ex-Boyfriend rolls, Playboy/Playgirl rolls, and the French Kiss roll. Sultry names for a sultry delight. For eel lovers, a must-try is the Dragon Roll. I've never seen a grander roll than this one. Atop it rests a seared eel almost measuring in at more than a foot in length.
Bluefin Fusion's unique dining experience featuring traditional Japanese and inspired modern Asian cuisine will leave you feeling happy, full and satisfied.
For happy hour, you can enjoy half-priced basic rolls, and if you buy a large hot sake, draft beer or saketini, you can get a second one for a penny! For more information on Bluefin Fusion, visit their page on King of Happy Hour's website.
Bluefin Fusion
4305 La Jolla Village Drive, Suite L2
San Diego
858-677-0558
Courtney Lund, is a Happy Hour Ambassador for King of Happy Hour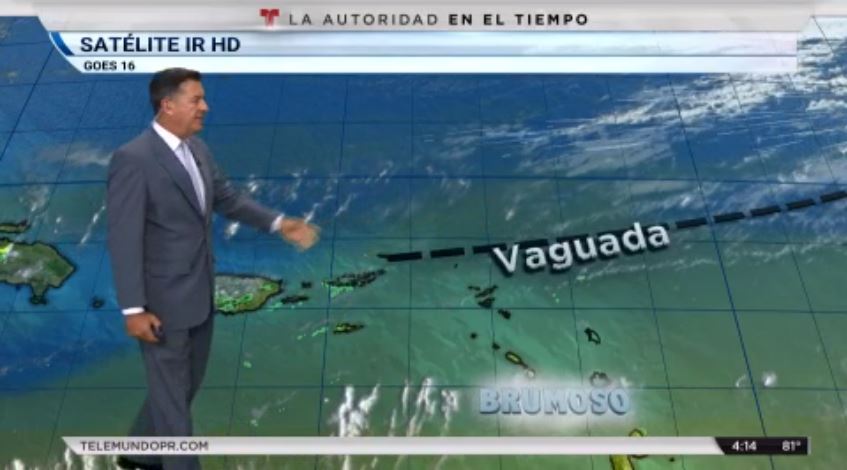 Robert Esparza, King of Happy Hour's reigning king, can be found on Twitter @KingofHappyHour and on Facebook. Want to suggest a Happy Hour?