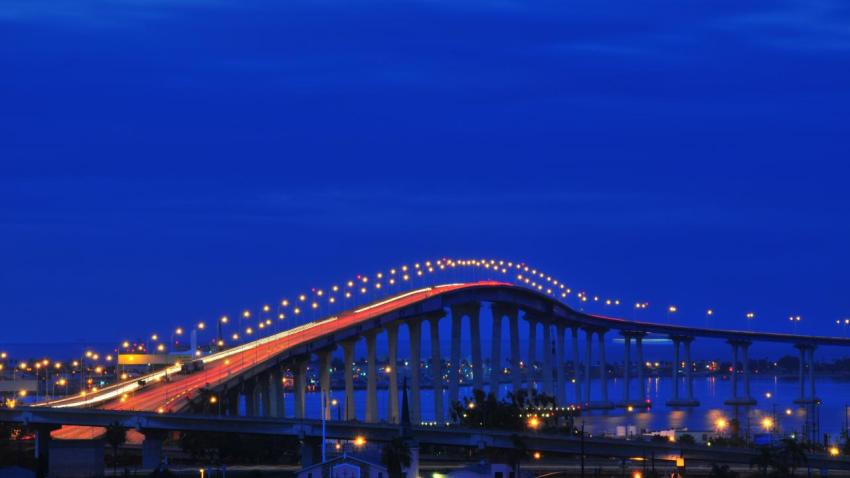 Time is running out to register for this year's Bike the Bay.
The ride on Aug. 28 is one of only two chances each year you have to actually ride across the bay via bicycle, at your own pace. That's right, it's not a race but a ride, open to the entire family.
Age not important and no, you don't have to go out and plunk down the dough for a new set of fancy wheels.
In past years I've seen riders ontop everything from one-of-a-kind high tech super-cycles to old rusty clunkers that look like they'd barely make it down the driveway much less 25 miles around the bay.
The ride starts behind the Convention Center at Embarcadero Park. From there it's a quick right onto Harbor Drive, through Barrio Logan, up the steep ramp to the east end of the bridge, then a fairly challenging climb up to the summit, made easier by the gorgeous view of the surrounding cities, high above the water.
After that, it's an exhillerating swoosh downhill and into Coronado, a sharp left to the golf course and through the residential section, finally spilling out on the paved bike path, right across the street from the Landmark Hotel Del.
At that point you head due south on the Silver Strand, into Imperial Beach and then on into Chula Vista and National City, located on the east side of the bay.
The ride ends where it began, behind the Convention Center for a couple hours of food, fun and opportunity drawing. Who knows, you might even ride off on a brand, new bicycle?