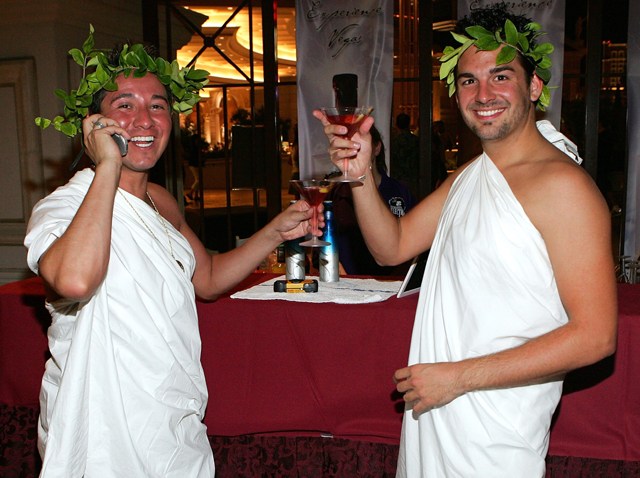 POETRY PALS: Watch and listen to poetic masterminds show off their best work. Afterwards, if you're moved enough, you can show what you've got during the open-mic session. Winstons in Ocean Beach is where it's all going to take place and admission is free.
TOGA, TOGA, TOGA: Well if that doesn't scream "College!" enough for you, then maybe National Lampoon's Animal House will do the trick. The outrageous comedy follows the rowdy Delta fraternity and stars John Belushi. You can see it at the Birch North Park Theatre at 9:30 p.m. Tickets are $7 sans beverage and $10 including.
LUDO: They're an alternative-rock band called Ludo and they're from Missouri. You can hear their sound along with the Graduate, Tommy High Pilots and the Material at Soma. Admission is $12 and the show starts at 6:30 p.m.

Stay connected to what's going on around town by signing up for our daily newsletter.