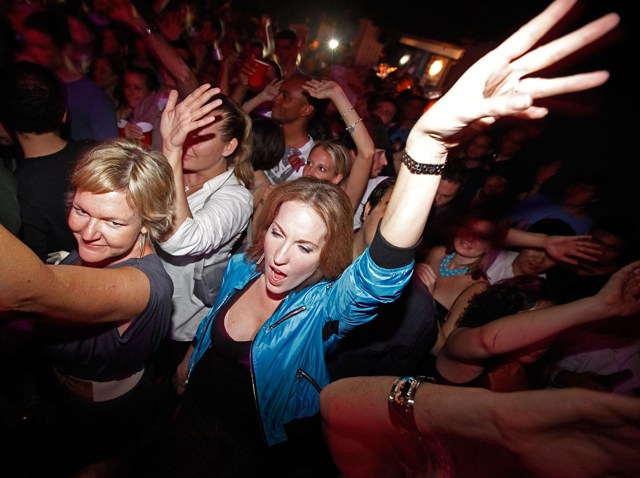 BOOGIE ON DOWN: The AC Lounge will take you to funky town as it hosts Instant Funk, San Diego's finest all funk, boogie, disco event. All your favorite funk, boogie, disco hits will be played by Bands from The Bar-Kays and Funkadelic, as well as DJs such as Dopeshoes and Thumbprint. Special guest DJ, Charlie Rock of Rock Steady Crew will also make an appearance. Get your platform shoes and get ready to get your funk on for no cost!
GOTHIC ELEGANCE: Club Voyeur, a new nightclub in the Gaslamp Quarter, is said to be proud of being the black sheep amongst the flock of "cookie-cutter downtown watering holes." With its black-painted walls and delectable art deco, the club balances its gothic side with an elegant beauty. If the club itself doesn't win you over, the music surely will. With different musical talents each night, the club is always offering new beats to get down to. But don't take my word for it, go check it out for yourself tonight while jamming to the latest tunes from famous DJ, Brent Bolthouse.
LIVING COLOUR: No, not the 90's hit TV show, it's the American funk metal band from New York City playing at Canes Bar and Grill. The band, who established themselves in the 80's, is on tour again and hitting San Diego tonight at 8 p.m. Tickets are $22 and you can find out more information here!