Believe it or not, 91x's award-winning local show started out all analog some 30 years ago.
Loudspeaker, which is currently hosted by SoundDiego contributor Tim Pyles, Lou Niles and Andrew Rowley, originated in 1988 with founder Marco Collins and his cassette recorder. Collins, who was fresh from SDSU's KCR college radio station, started recording interviews with local bands at venues around town. He would then air the DIY conversations on the show, bringing the local music scene to life for listeners all around San Diego County.
Though Collins moved on to Seattle's KEXP nearly a decade ago, Loudspeaker host Timothy Pyles has been at it for the past 20 years.
He reminisced over the phone on Monday afternoon about the early years of the radio show: "I became a 30-year-old intern in 1997 when I lost a job. I wanted to work in the media, and I always thought I'd be a news cameraman. I was going to school at SDSU for it at the time. The big thing was Loudspeaker was at midnight on Monday evenings, which was late. But I kept coming in every Monday. I don't remember the exact date that I decided to make it official, but let's say it was in 1998."
There's no doubt Loudspeaker had an impact on major label interest in San Diego bands in the '90s -- from Rocket From the Crypt and Drive Like Jehu to blink-182 and Jewel, 91x's local show proved instrumental for the success of these artists, exposing them to bigger and bigger audiences.
"My co-host Lou Niles was really an integral part of the whole thing when San Diego was going to be the next big thing," Pyles said.

And 30 years on, the legendary radio station is still hard at work trying to support the scene and break local artists. To commemorate three decades of success, Loudspeaker will put on Loudspeaker 30, a series of local shows highlighting artists and venues notable for supporting the San Diego scene.
"We're still working on some of them [shows for Loudspeaker 30]. There's some reunion shows in the works. We have Steve Poltz's annual birthday party at Belly Up tavern on the 24th. We're gonna partner with Belly Up, Casbah, Soda Bar and all the rest, covering some of the history of Loudspeaker," he said.
And if anyone knows how to cover the history of Loudspeaker, it's definitely Pyles, who is basically a repository of fond memories for the radio show.
"One of the coolest things we did back then [when the 91x studios were near Sea World], was when I set The Locust up inside our studio. Basically, it was like three microphones in the studio, and I just turned them all on and had The Locust play live on the radio," Pyles said.
Whether or not Loudspeaker has another 30 years in its future is anyone's guess, but the fact that it has endured so far through the streaming age indicates it offers something that the internet has trouble providing.
"I think the problem is there's so much stuff out there, you need to have some curation. We offer curation; hopefully, the cream of the crop of San Diego music," Pyles said.
Listen to 91x's Loudspeaker on Sundays from 7-10 p.m online or at 91.1 FM on your radio dial.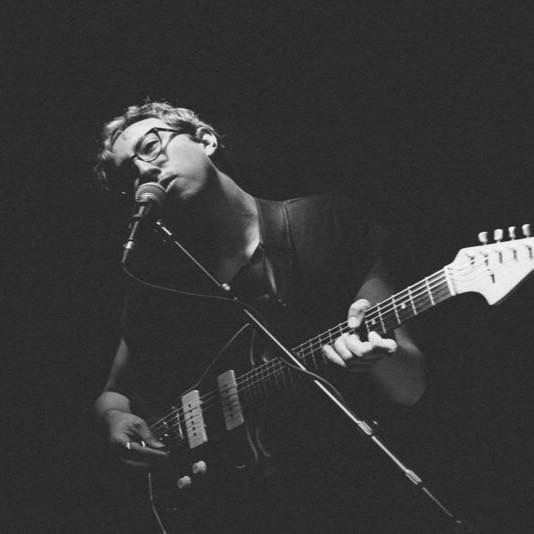 Rutger Rosenborg was almost a Stanford poet-neuroscientist before he formed Ed Ghost Tucker. Whoops. He now fronts the Lulls and makes music on his own when he's not writing. Follow his updates on Instagram and Twitter (@RArosenborg), add him on Facebook or contact him directly.