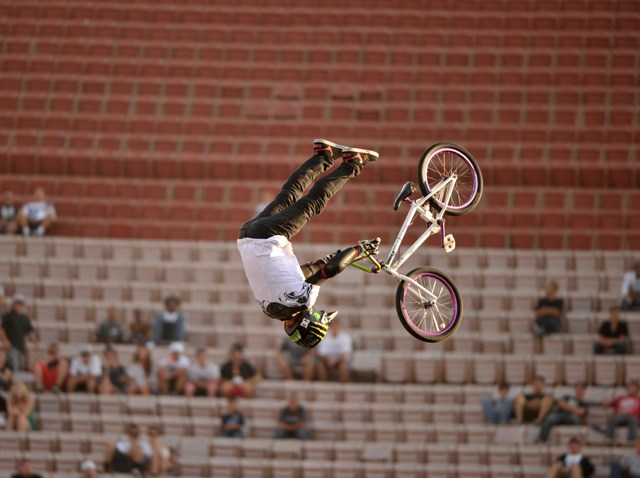 ULTIMATE RIDE: BMX athletes are taking over the Olympic Training Center in Chula Vista tonight. The theme of this year's event is rock and roll, featuring a race track that stands three stories tall and a jump that is going to go down in BMX history as one of the biggest ever. Tickets $25. Starts at 7 p.m.
Stay connected to what's going on around town by signing up for our daily newsletter.
FAMILY FUN: Take the kids out for a night on the town to see Mickey's Magic Show at the San Diego Sports Arena. Mickey, Minnie and the rest of the Disney gang will perform tricks you've only seen in the movies. Tickets $18 to $50. Starts at 3:30 and 6:30 p.m.
TASTE THIS: Friday night is nothing without a glass of wine - at least that what people going to the inaugural Temecula Valley Wine & Culinary Showcase are thinking. This one night only event offers 100 wines from more than 30 wineries and food from 12 restaurants. Only $65 gets you a ticket to the event.