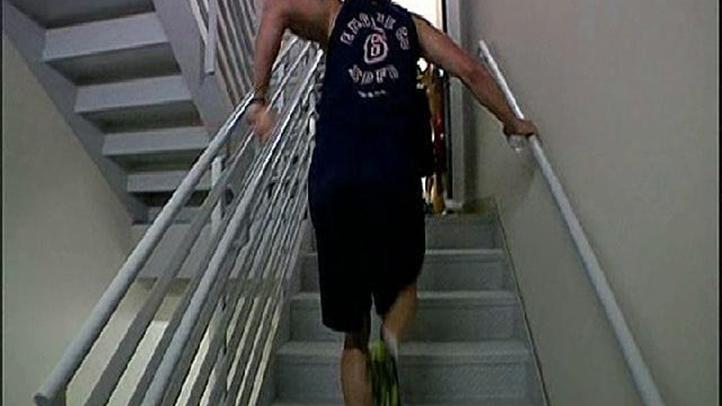 In September, hundreds of people will gather together on a Saturday morning to remember the 403 first responders who lost their lives on 9-11.

San Diegans will climb 110 floors, the same number of the Twin Towers, in the name of a fallen emergency responder. Teams of firefighters, law enforcement, military and civilians will spend time reflecting on the lives lost and focusing how to help current and future firefighters.

The event at the San Diego Bayfront Hilton will also feature fire apparatus displays, a Harley Davidson raffle and a junior firefighter challenge. A food and beer garden will also be available after the stair climb.

Proceeds from the event benefit the National Fallen Firefighters Foundation and FirefighterAid, a charity which cares for Firefighters and families through sickness, distress and death. More than $9,000 has been raised in San Diego this year.

To participate in the event, one can sign up as a climber, event volunteer or sponsor. If you can't make it, there is also an opportunity to make a tax-deductible donation.

The 9-11 Memorial Stair Climb takes place at 9:01 a.m. on Saturday, Sept. 8 at the San Diego Hilton Bayfront hotel. For more information, visit the FirefighterAid website.

Follow NBC7 for the latest news, weather, and events: iPad App | iPhone App | Android App | Facebook | Twitter | Google+ | Instagram | RSS | Text Alerts | Email Alerts