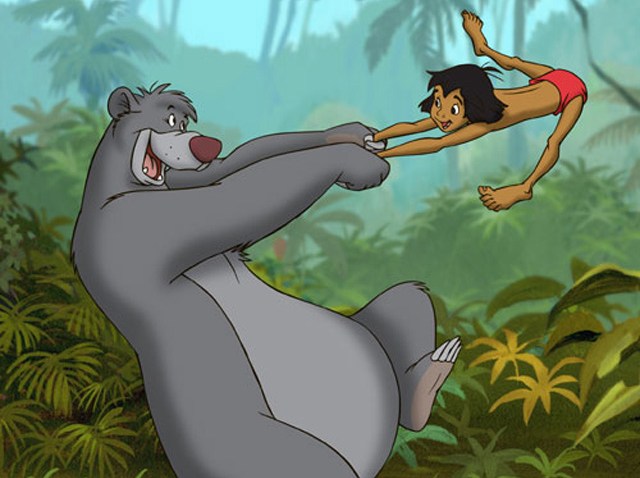 SIMPLE BARE NECESSITIES: Forget about your worries and your strife! We can all use a little advice from the Jungle Book, so it's a good thing young actors from the North Coast Repertory Theatre are performing a new adaptation of Mowgli's adventures tonight. The play starts at 5 p.m. Cost is $9-12. Click here for directions.
PLANET B-BOY: They hip and they hop and they like hip-hop. We're talking b-boy's and b-girls ladies and gentlemen. The history of breakdancing is chartered in a film and will be presented by the
San Diego Asian Film Foundation
. Admission is free. Screening starts at 7 p.m. at the Piazza Carmel Shopping Plaza.
DIVE-IN THEATER: Watching a movie just got better—now, you can do it from the pool. The
Pearl Hotel
will be showing
Revenge of the Nerds
on their 10'x13' projection screen with full sound, which overlooks their oyster-shaped swimming pool. Showtime is 8 p.m.; Food is served until 10 p.m.; Bar is open until 11 p.m. Watch the film while in the pool or in a pool side cabana.
Get Events Sent Straight to You: Why bother looking for what's happening tonight? Let us do the work for you:
Text SDTONIGHT to 622339