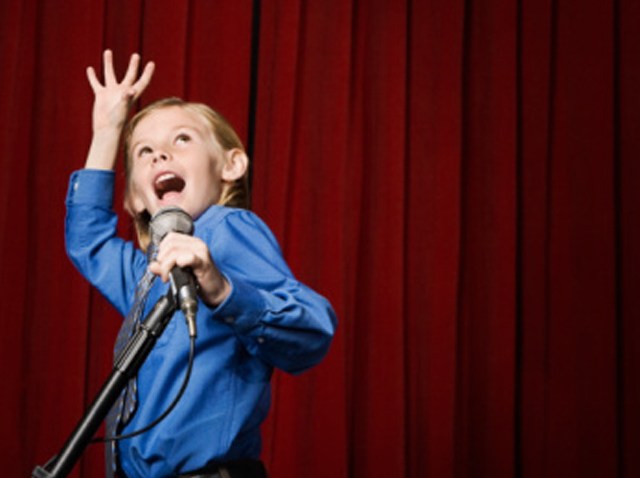 CUZ YOU ARE THE WIND BENEATH MY VOICE: That's just one of the songs you'll probably hear at Carlsbad Idol. Parents be the wind beneath your child's voice and encourage your 7th-12th grader to participate in the teen talent show. Competitors will be judged by a 3 person panel. There will be prizes for all contestants and admission is free. The young talent starts at 7 p.m. at the Schulman Auditorium at the Carlsbad City Library.
SILLOUHETTE GALORE: The Summer Salon Series continues with painter
Michele Guieu
. She will be showing a selection of her silhouette paintings and will offer her knowledge with a portrait workshop inside. Head to the
San Diego Museum of Art
and explore your creativity. Admission is free. The workshop will cost you $12. The evening's festivities go from 5-9 p.m.
PARTY FOR FREE: If you have a college I.D. The
Ivy Nightclub
and
Ivy Rooftop
at
Andaz San Diego Hotel
is hosting "one of the hottest Thursday night parties in downtown
San Diego
" with celebrity hosts and A-list DJs. Along with free admission you will get a complimentary drink to get the night started. A live art show by Infusion Project and beats thrown down by DJ Shewfly and Dj Ciel will be amongst the chaos.
Get Events Sent Straight to You: Why bother looking for what's happening tonight? Let us do the work for you:
Text SDTONIGHT to 622339