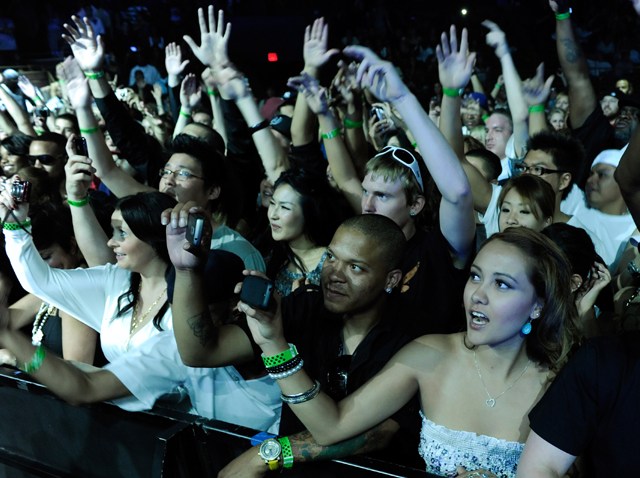 RHYTHM DEVILS: Their name says it all. The duo that was formerly Grateful Dead drummer, Bill Kreutzmann and percussionist, Mickey Hart, created this seven-piece rock and roll band. They will be playing at the Soundwave tonight. Doors open at 8 p.m. Tickets are $32
HIS NAME IS NICKY, BUT YOU CAN CALL HIM DRE: Rapper, Andre Nickatina, has a new solo album out called Kahn: The Me Generation. He will be playing hits from it at the House of Blues at 7:30 p.m. Admission is $22 to $25.
OSCAR-WINNING RAP GROUP?: Three 6 Mafia. They're an award-winning rap duo, consisting of DJ Paul and Juicy "J". They're also the only rap group to win an Oscar for best original song, "It's Hard Out There for a Pimp", featured in the film Hustle & Flow. Catch their show at 4th and B at 8 p.m. Find tickets here.