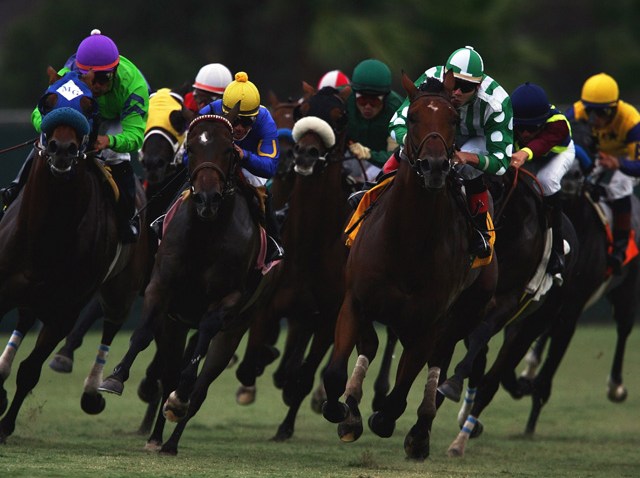 SEABISCUITS: Put on your biggest, most extravagant hat and count your lucky stars before betting on the winning horse. That's right, it's Opening Day at the Del Mar Race Track where more than 40,000 race fans are expected to turn up. Yes, it is a day of big bets and fast horses, but more importantly, it's a day of fashion forwardness where the most creative and stylish hats will be judged for a grand prize. The tracks open at 11:30. Tickets are $10 to $20.
IT'S BAAACK: Comic Con is back yet again for another week of celebrities, action heroes and all those who worship them. If you haven't gotten your tickets yet, well, you're probably out of luck unless you trust sites like Ebay or Craigslist. Preview Night is happening at the San Diego Convention Center and begins at 6 p.m. Click here for more info. Also, make sure you hit up the cool after-parties!
GEOGRAPHY LESSON: If last minute ticket buying isn't your thing, head to the Casbah at 8:30 p.m. to catch Maps and Atlases. They're an indie-pop band. Although there is an admission fee of $12, you don't have to reserve anything in advance, in fact, buying at the door is encouraged. Also playing? Cults and the Globes.
Get Events Sent Straight to You: Why bother looking for what's happening tonight? Let us do the work for you:
Text SDTONIGHT to 622339