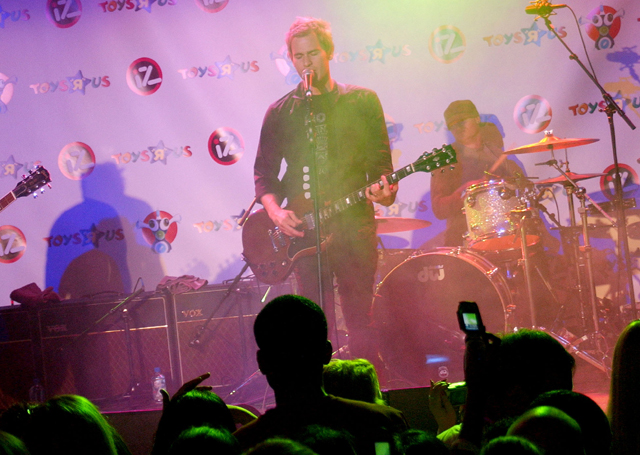 ROCK IT: Lifehouse will be bringing the house down at the San Diego County Fair tonight. The band, whose lastest release is entilted "Smoke & Mirrors", will perform a live show that kicks off at 7:30 p.m. Entrance to the show is free with fair admisson and for more info, head over to the fair's website.
TOUR DE TASTE: Sample some of the best food in the Gaslamp Quarter while getting a guided tour of its history during Restaurant Hop. You'll get a chance to try the specialty pizza at Side Bar, have a huge margarita with some homemade tortilla soup at La Fiesta and top the whole night off with The Merk's famous dessert pizza adorned with Nutella chocolate and strawberries; and that's just a few of the dishes you have to choose from. The tour is $60 per person and you can check the website for more info.
A LITE NITE: Hillcrest is set to host Lite Up Hillcrest Art Nite, an event to celebrate the launch of the new eastern end lighting project. Shops along University Avenue between 10th & Park are going treat everyone to sales, entertainment and, best of all, free and cheap food. The event runs from 6 p.m. until 9 and entrance is free.

Get Events Sent Straight to You: Why bother looking for what's happening tonight? Let us do the work for you:
Text SDTONIGHT to 622339