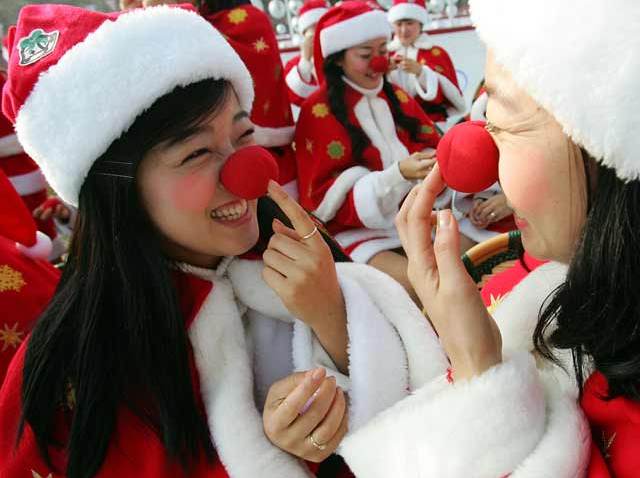 Whether it's tree lighting, parades or the Grinch. There are a number of ways you can start off the holidays this weekend even if you don't head over the Balboa Park for December Nights. Here's a look at just a few of the events:
Every night beginning Tuesday, Dec. 1, snow will fall at the Village Walk in Eastlake. The music and snow will launch at 5:30 p.m. with a performance by the Eastlake High School show choir. The snowflakes will fall near the koi pond at 6 p.m. and 7 p.m. every night until Dec. 24. Village Walk is located at the intersection of Eastlake Parkway and Miller Drive.
Get some goodies while raising money at the OB Christmas Tree Auction on Thursday, Dec. 3 starting at 6:30 p.m. at the Sunshine Company on Newport Avenue. 21 and over please. Proceeds help local OB families in need.
Holiday Gifts with a Creative Twist is the theme of December's Friday Night Liberty Open Studios event. On Friday, Dec. 4, you can wander the NTC Promenade Arts and Cultural campus and enjoy a free evening of music, art, food, drinks and exhibits while finding a number of holiday gifts and ideas.
At Cuyamaca College enjoy some tamales, cookie making and lights at this year's Holiday in the Garden event on Friday, Dec. 4. Thousands of LED lights will line the paths of the garden while musicians will stroll and play holiday music. Enjoy the night for $3 admission for adults, free admission for kids 12 and under. Kids activities will be $1. The event runs 5 p.m. to 8 p.m. at 12122 Cuyamaca College Drive West in El Cajon.
Ocean Beach will get together for the holiday as residents celebrate the 29th annual OB Christmas Parade on Newport Avenue Saturday, Dec. 5. Things get underway at 5:05 p.m. "OB Time."
La Jolla celebrates Christmas "Through the Eyes of a Child" on Sunday, Dec. 6. The Grinch will arrive in the Village at 1 p.m., the parade starts at 2 p.m. and the Christmas tree lighting takes place at 4:30 p.m. Things all get started when the horses begin to arrive at 10 a.m. The parade runs along Girard and Prospect with the festival taking place at the La Jolla Recreation Center.
Send your holiday lights images to isee@nbcsandiego.com. Check out our special Want This Holiday Guide with gift ideas and local businesses offering deals.