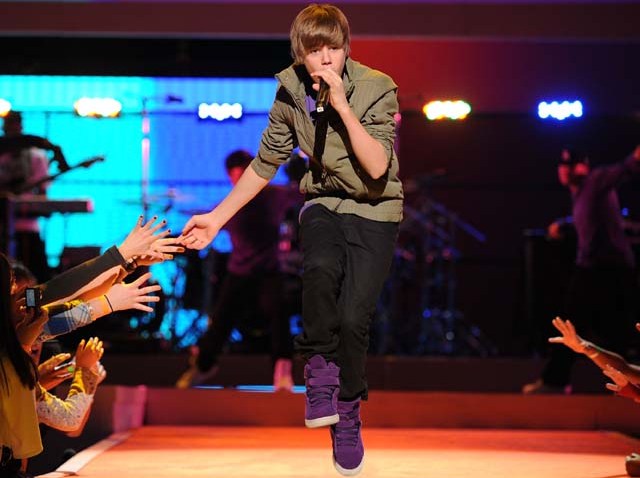 PHEW! SUMMER IS HERE: It's time for Channel 93.3's Summer Kickoff, and you know what that means—summer is officially upon us! Here's the scorching hot lineup: Usher, Justin Bieber, Akon, Kesha and Jason Derülo. The concert, at the Cricket Wireless Amphitheatre, begins at 6 p.m. Purchase tickets here. Or, for those very important people, you can buy VIP parking or VIP Party Box Seats.
YOU SHAKE, THE BEAT WILL POP: One of San Diego's original Kings of Rave, Donald Glaude, is bringing "Shake n' Pop" to the House of Blues once again. Sharing the night with him will be Turbo Teen 2x4, Wired!, and Groundfloor & Snowlin—playing all the music that will keep you on the dance floor. Don't miss the private afterparty with Glaude, himself. Tickets are $15 to $25 and the show starts at 7 p.m.
A TRIBUTE TO THE MAN IN BLACK: See the Johnny Cash tribute band, Cash'd Out, at The Casbah. Walk the line as the lead singer's deep, sultry pipes force you to do a double take to make sure he's not the real deal. Admission is $15 and the show starts at 9 p.m.
Stay connected to what's going on around town by signing up for our daily newsletter.