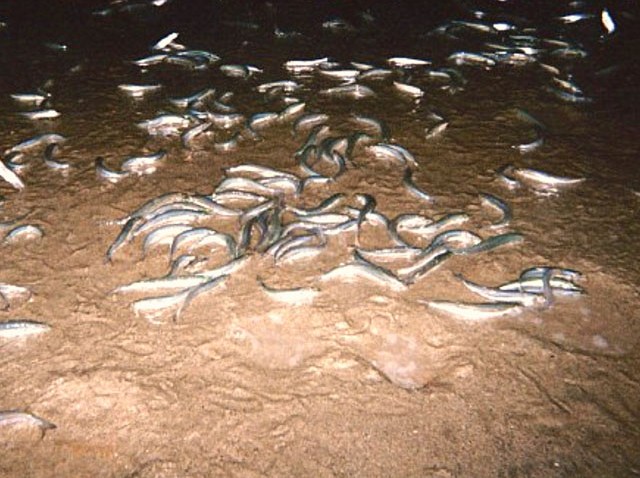 HAVING FUN WITH THE GRUNIONS: The act of the Grunion Run is definitely a waiting game, but when you catch one in full force, you won't regret it! This 9:30 p.m event is hosted by the Birch Aquarium-Museum and reservations are required. Call 858-534-7336 for more details.
COVER IT UP: Thunder Road has been heralded as the greatest song ever written-- see it performed lived this Friday by a
Bruce Springsteen
Tribute Band! The show takes place at the Belly Up at 9 p.m. Fleetwood MAX to open.
FILMS-A-PLENTY: Nothing like spending Friday with a movie night-- Head over to FilmOut 2010, a film fest festival taking place at Birch North Park. See films like the Big Gay Musical, Hannah Free and Zombies of Mass Destruction-- admission begins at $10 and the even begins at 7:30 p.m.