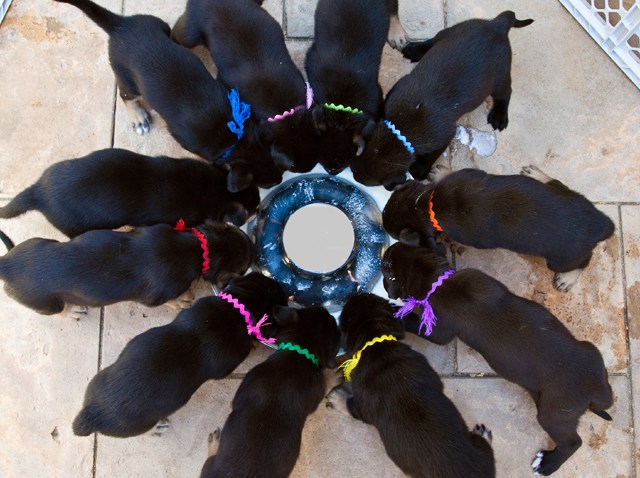 DOGGIE SOCIAL: Grab your leashed pooch and head over to the Linda Vista for Doggie Cafe. Let your pet socialize and while you get tips from trainers on handling pets around distractions. The event begins at 6 p.m and a $10 donation is suggested. For reservations call 619-299-7012.
ART SHOW: Catch live art, music, coffee and dessert with artists at the Exist 2010 art show. Serge Gay Jr., Kelli Murray and Bill Canales will be appearing. The event begins at 8 p.m and takes place at Existence Church. A donation of $5 is suggested.
FRENCH FILM, ENGLISH SUBTITLES: Immerse yourself in international film fare with the Cine Club of Alliance Francaise. The group will be screening the 2007 romantic comedy, Je crois que je l'aime. Donations are suggested. Screening begins at 7 p.m, call 858-550-0144 for details.