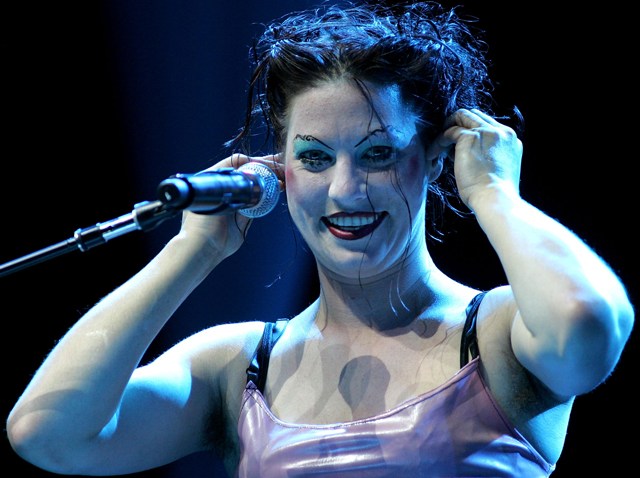 The Dresden Dolls are on their first tour since taking a three-year break, and they'll play the House of Blues on December 30.
Despite the hiatus, however, both members of the "punk cabaret" duo -- comprised of Amanda Palmer (piano, vocals) and Brian Viglione (drums, guitar, bass) -- have kept busy.
The self-styled "piano slayer" Palmer has built a solo career around her 2008 multimedia project called Who Killed Amanda Palmer. The Ben Folds-produced, Neil Gaiman-collaborated project includes a full-length record, as well as a book by Palmer's fiance Gaiman. The Dresden doll also recently released an EP of Radiohead ukelele covers (no, really). Viglione, for his part, has made 30 studio appearances since 2008, including a solo effort called Face Of The Sun.
When asked about their Dresden Dolls hiatus, Palmer says, "The time apart has given both of us an appreciation of how incredibly special and powerful our band is. Our live musical chemistry is completely unique, almost magical, and we don't take that for granted." Viglione adds, "A great strength of the band has always been that we've given each other time to explore creative areas outside The Dresden Dolls, then bring what we've learned back to the table."
Known for their strange, theatrical performances, the provocative playthings Palmer and Viglione are sure to please at the House of Blues on 12/30. Seattle Gypsy punk Jason Webley will open. Get your tickets here.
T. Loper is a writer and photographer for the San Diego music blog Owl and Bear.