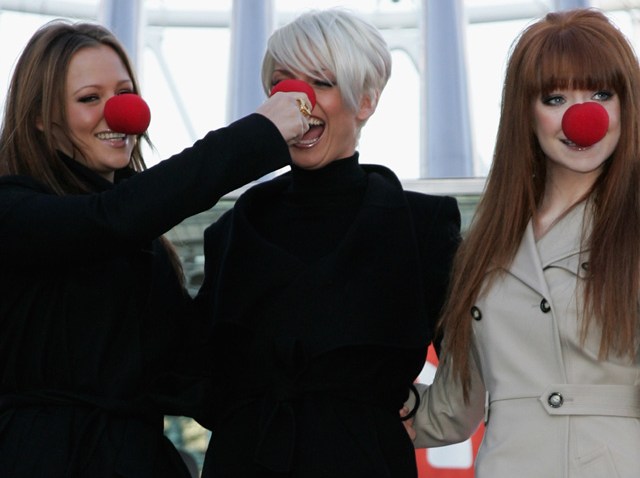 STAY CLASSY, SAN DIEGO: Finally, the awards show that recognizes those who give back to the community in a big way. It's the 2nd Annual CLASSY Awards at the San Diego Civic Theatre and trust us, the name is quite deserving. The country's top philanthropic charities, businesses and individuals will be given national recognition. The entire event will be streamed live on our website and other NBC affiliates in participating cities. However, since we're lucky enough to be in the actual city where the event takes place, why not buy a ticket for 30 to 50 bucks. It starts at 5 p.m.
TWO WORLDS COLLIDE: Fashion and music pretty much go hand-in-hand, don't they? They're both ways of expressing the creative gene. Visit Tango Del Rey to see the two worlds collide for the O'Chea Fashion Show from 7 p.m. to 11 p.m. The Stoney Blues Band is the music counterpart. For dinner and the fashion show, it's $25 and for the show only, it's $10.
SWAPPING SWEATERS: Just in time for a new winter wardrobe, it's the THREAD Clothing Swap Party. Remember trading clothes with your best friends in high school? This event at the W Hotel is inspired by exactly that. Bring your gently used clothes that either don't fit or just aren't your style anymore to trade in for some of San Diego's most fashionable threads. Enjoy a brunch buffet and all the works of the event for $40 or if you just want to walk around and shop, pay only $10. You must RSVP to attend. Doors open at 1 p.m., but you can donate as early as 11 a.m.
Get Events Sent Straight to You: Why bother looking for what's happening tonight? Let us do the work for you:
Text SDTONIGHT to 622339