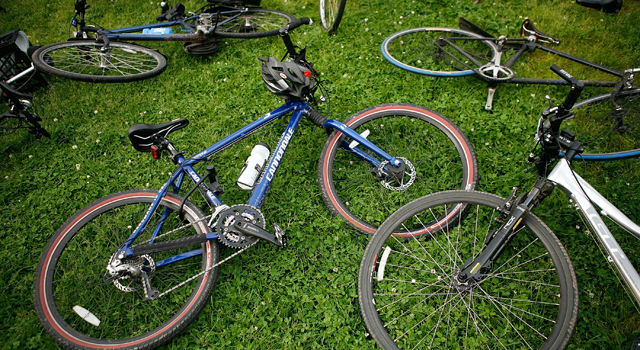 SPOKES AND SPOOKS: Join your fellow cyclist for a Halloween-themed costumed bike ride through the streets of Hillcrest.The ride kicks off in front of the Reuben H. Fleet Science Center. The ride will end at the Trolley Barn Park, where you will enjoy a picnic barbecue and a "bike-in" movie screening of "The Nightmare Before Christmas." Bring a blanket and a bike lock. The ride starts at 5:45 p.m. Urban Bike Ride and Social Club.
CHEF SHOWDOWN 2010: Join some of San Diego's best chef as they compete in a culinary challenge. Chefs from some of San Diego's top restaurants including Busalacchi's, ChileCo., Cosmopolitan, Cucina Urbana, El Vitral Restaurant, Le Papagayo, Mistral, and Truluck's will compete at the NTC Promenade. celebrity judges include Sam "the Cooking Guy" Zien, Candice Kumai, and Chef Bernard Guillas. NTC Promenade, 6 p.m. to 9 p.m., admission: $125.
FOOTBALL AND FASHION: As part of Bloomingdale's Love Where You Live: The Shopping Benefit, a multi-charity fundraising event for organizations throughout San Diego, Chargers' outside linebacker Shaun Phillips and After-School All-Stars (ASAS) will hold an evening presentation and fashion show on Thursday, October 21st at Fashion Valley Mall. 6:30 p.m.
Stay connected to what's going on around town by signing up for our daily newsletter.