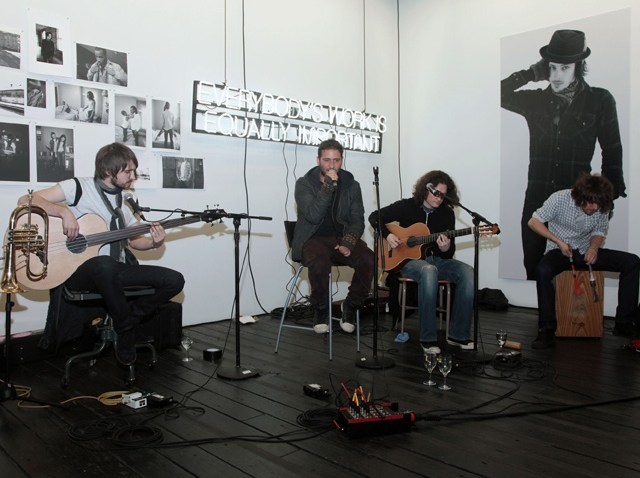 Indie Rock: Spend an evening with One EskimO at Anthology in Little Italy. The performance begins at 7:30 p.m., ends at 10:30 p.m., and admission is only $12. The music is described by frontman Kristian Leontiou as "ambient, magical, acoustic, meaningful and beautiful." This is a show fans won't want to miss! Get your tickets here.
Vintage Rock: The Bozani Brothers Band, a group with a unique and diverse background of musical experience, will be performing at Humphrey's Backstage Lounge at 7:00 p.m. The band is known for its sophisticated music, and are inspired by artists like Steely Dan, Stevie Wonder, and more. For four hours of fun, there is only a $5 cover. Food and beverages are half off from 5 p.m. until 7 p.m. Don't miss out on this night of food, drinks, and vintage rock!
DJ Mixes: DJ Famous Dave will be mixing your favorite music tonight at Whiskey Girl! Famous Dave has more than 14 years of experience- 8 in college radio and the nightclub industry, and 6 in the record industry. So bring your request lists, or just come and enjoy the DJ's unique mixes. The fun beings at 7 p.m., with no cover charge. The drink special of the night, Captain Morgan cocktails, are only $5 each.


Get Events Sent Straight to You: Why bother looking for what's happening tonight? Let us do the work for you:
Text SDTONIGHT to 622339