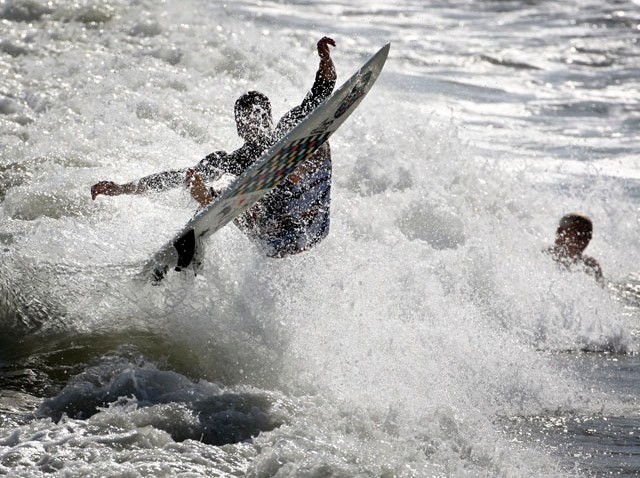 BCBG & ELLA MOSS SAMPLE SALE: Over 2,000 dresses, tops, cashmere, handbags and more. Including fabulous cocktail dresses! All sizes 0-12. And EVERYTHING up to 70% off!! An additional 10% off all cash purchases. This event will be from 10 a.m. to 1 p.m. at the Westin Gaslamp Quarter Hotel. Click here for more information.
FUTURE OF SURFING: Rerip.com presents the 3rd Annual Future of Surfing event to advance sustainability in surfing while giving back to the community. While working closely with Ned McMahon, leader in the green surfboard movement, (now with Malama Composites), the event has highlighted evolving ideas and environmentally focused practices in the surf industry. All attendees who donate a used and rideable surfboard receive an event coupon redeemable for product from event sponsors. Donated boards will be resold at the event with proceeds benefiting the Solana Beach Junior Lifeguard Program. The event is from 11 a.m. to 3 p.m. at Fletcher Park Cove, Solana Beach. Click here for more information.
ARTS & CULTURE FEST: Bring the family to celebrate the richness of San Diego's cultural groups through art, music, dance, workshops, activities for kids, an international marketplace and more! Don't miss the fun from 12 to 6 p.m. at Market Creek, near the corner of Euclid and Market, just south of Hwy. 94. The event includes cross-cultural education and sharing, cultural workshops, fine art displays and art workshops, entertainment, and an International Market alongside a children's activity zone and community resource booths. For more information click here.