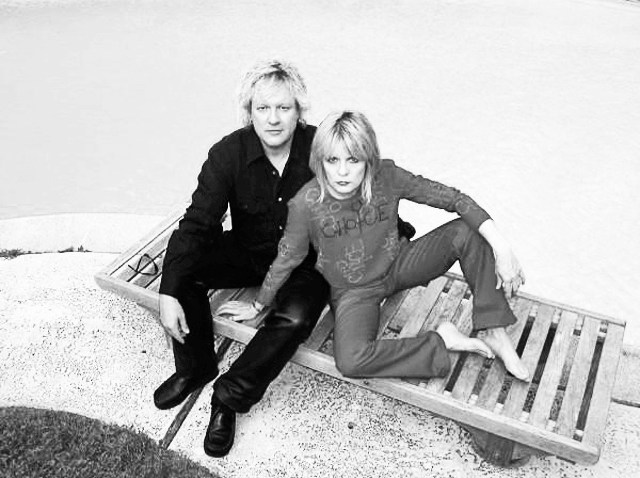 Legendary Talking Heads offshoot Tom Tom Club will play the Casbah on Oct. 12.
Husband-and-wife team Chris Frantz and Tina Weymouth formed Tom Tom Club in the early '80s, while they were still members of the groundbreaking David Byrne-led band. Since then, they've released seven albums, topped the dance charts, and toured the world many times over. The Tom Tom Club have collaborated with numerous musical luminaries, including Lou Reed, David Byrne and Toots & the Maytals, and in 2002, Frantz and Weymouth were inducted into the Rock & Roll Hall of Fame (along with Talking Heads).
Tom Tom Club's 1981 self-titled debut earned Frantz and Weymouth their greatest commercial success. The album's most popular song, "Genius of Love," hit No. 1 on the dance charts and has been repeatedly sampled and reworked by other artists. "Genius of Love" can be heard behind tracks by MC Redman, Grandmaster Flash and the Furious Five and (to a less interesting extent) on Mariah Carey's hit "Fantasy."
The band's most recent LP, The Good, the Bad, and the Funky, came out in 2000; one of its tracks, "Who Feelin' It," was featured in the classic Christian Bale biopic American Psycho. The band toured extensively in the years following Funky's release, but that was back in the early 2000s, and until recently, they had been on break.
Tom Tom Club is touring behind the re-release/remasters of their first two albums, Tom Tom Club and Close to the Bone, so you'll be sure to hear some of their earliest best work. As an added bonus, in a pretty-damn-perfect matchup, San Diego's own Rafter will open.
Don't wait on this one -- get your tickets here.
T. Loper is a writer and photographer for the San Diego music blog Owl and Bear.