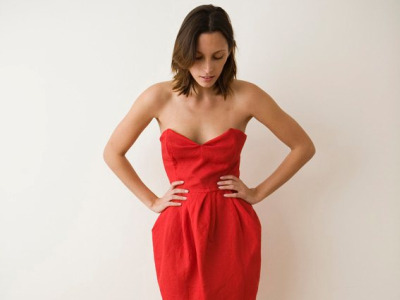 The purchase of a party dress can inspire a mixture of dread and joy. Dread that you may have gone up a size and joy that – well hello; it's time for a new dress! Show me a woman that doesn't want to feel beautiful in a party dress and I will show you a phony.
DiscoverSD shares ten chic boutiques for holiday party dresses.

Let's Go – La Jolla
The upstairs level has so many fun dress options you may have to leave with three or four instead of the one you came in for. This is perfect for the edgier parties you will be attending.

Scenario – Pacific Beach
If you are looking to pick up an eligible fella at this year's cocktail party, here is where you will find some inexpensive, just revealing enough frocks.

Nicole Miller – La Jolla
If you want to pull out all the stops, stop into Nicole Miller to check out their cocktail dresses. The gorgeous selection will make you the star of your fancier occasions.

Wear It Again Sam – Hillcrest
For an old school take on the holidays, try on a vintage dress to get you in a prim and proper mood for the family parties.

Goga – Gaslamp Quarter
The Project Runway contestant, Gordana of Goga, has some designs perfect for this jolly season in both long and short hemlines. If you are looking for a conversation starting dress, this is your best bet. (pictured)

Azzaria – Cardiff by the Sea
Azzaria's private label has some flirty dresses perfect for running into an ex at your hometown gatherings. On trend, high quality and the right amount of sex appeal for the season.

Buffalo Exchange – Hillcrest & Pacific Beach
For the Recessionistas, Buffalo Exchange is perfect for finding a stylish holiday frock at a low price. BCBG for $45 sounds like a merry Christmas to me.

Rex – Ocean Beach
For casual cool holiday garb, Rex will be happy to assist you this season. The gal shopping for a new dress here is looking more for a season-less dress versus the holiday themed getup.

Tucci– Solana Beach
Get ready to wow the belt off Santa Claus here. High end, high quality and high style is your look this season if you're shopping at Tucci. Best for the gal with a big paycheck and a craving to impress.

Fleur de Lis – La Jolla
The newbie on Girard, this boutique has numerous holiday-appropriate dresses for any gal. With brands you know at prices that will only hurt a little, this is a great new place to check out for your holiday outfits.
Discover more of the best San Diego boutiques in DiscoverSD's shopping directory.