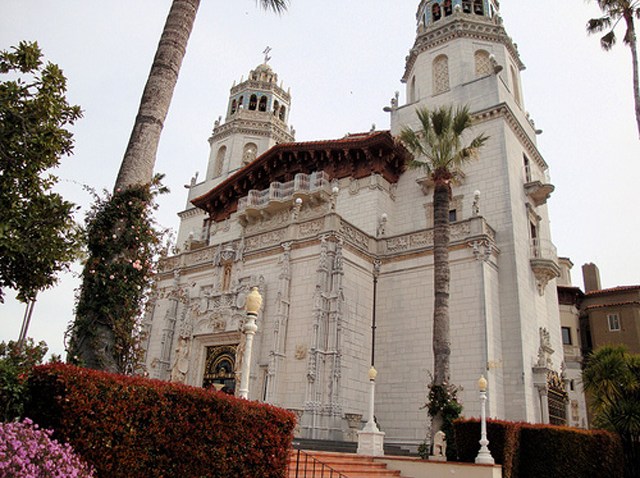 Your job: Decide to get out of town and fast. Our job: Help you find where you're headed. This week, Worth the Drive takes us to...
Hearst Castle: Technically, it's a National Historic Landmark, but really, it's a beautiful fairytale-like castle, yes, castle, that reminds us a bit of the historic buildings in Balboa Park--or, Ancient Greece, we can't decide. The lavish wonderland was once the home of American newspaper magnate, William Randolph Hearst and his father.
The place: It's located near San Simeon, on a hill overlooking the Pacific Ocean, halfway between Los Angeles and San Francisco. Got your bearings yet?
Worth The Trip
Our daily look at deals and getaways
Let the gardens be your guide: Tour guide, that is. Among the many, try the new "Gardens and Vistas" self-guided tour that will allow you to experience the Castle's beauty at your own leisure. But wait! What about the intellectual interpretation debates of the 127 acres of gardens that arise? Do not fret. All of your questions can be answered by a guide, map or guidebook on site. This tour is available through September on selected dates.
What you'll see: An absolute secret garden-esq sanctuary of lush flowers and trees, fountains, artwork and ancient sculptures -- all with a castle smack dab in the middle. Also, a Neptune Pool that resembles ones that Greek goddesses would relax by while they are fanned with palms and fed chilled grapes.
Cost: $24 for adults and $12 for kiddos 6 to 17. (Expect to pay a few dollars more for the evening tour.) Two things for the price of one? I think so. These tickets will also get you into the Castle's Theater to see the movie, "Hearst Castle-Building the Dream".
Lodging: Why not make a camping trip out of it? There are plenty of campgrounds and State Parks to check out. Also, don't miss the Monterey Bay National Sanctuary.
Stay connected to what's going on around town by signing up for our daily newsletter.