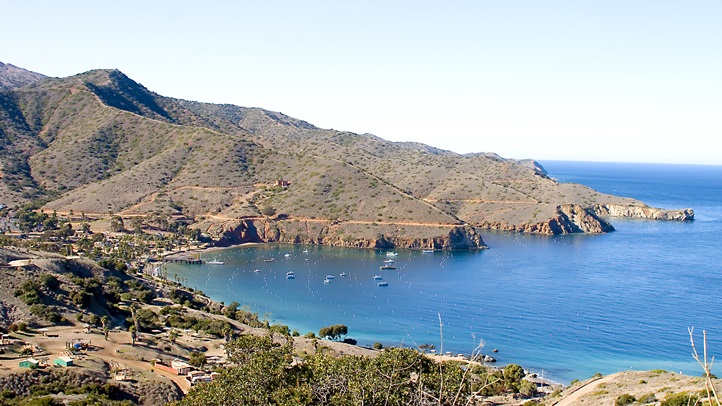 DISTANT LAND: Even though getting to Avalon on Santa Catalina Island is a snap -- if you define "a snap" as being easy as buying a boat ticket and clearing a day -- it can still feel like a bit of an Adventure. That's Adventure with a capital A, and those don't tend to come around much these days. Because one of Catalina's quirks -- nay, charms -- is that it boasts a remoteness in a world where few things feel hard to obtain. And that the island's remoteness is only 22 miles or so from one of the planet's largest metropolises charms further.
BUT... what's more remote than Avalon? There's another community that's even further out of reach, tantalizingly so: Two Harbors. It's up the island a piece, meaning that day-trippers infrequently miss it. Not out of choice; they've heard of the beauty of Two Harbors and its funky-free spirit. But getting there has always required a little bit more. Now there's a chance to get to know Catalina's Second City (we hope Two Harborians won't mind us using that term, as we use it lovingly). Meet the Discover Catalina Package.
ACTUALLY... there are two new packages that put Two Harbors in the spotlight. The Discover Catalina is a two-nighter, with accommodations in both Avalon and Two Harbors. The Discover Two Harbors Adventure is a Saturday and Sunday thing. You hop on a '50s-era flexible bus in Avalon and head over the hills to the village, where you can muck about for 90 minutes or so. Both packages are well worth digging into, if this is an area of the island that remains unknown to you. But that's the fun part, yes? The unknownness? Not everything in Southern California is so reachable, after all (and that's rather nice).
Copyright FREEL - NBC Local Media