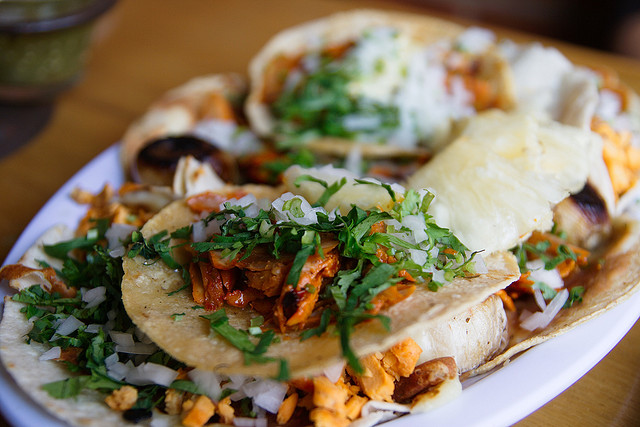 TASTE FOR ADVENTURE: Whether you're looking for a change of scene or just jonesing for some authentic Mexican cuisine, a trip to Tijuana may be just the thing. If the idea of navigating your way across the border has you feeling less than settled, consider hitching a ride with Turista Libre on one of their upcoming Tijuana Taco Tours. Led by a U.S. journalist since 2009, the guide promises to give a glimpse of the border town that is, "free of its obvious cliches."

ALL BUS, NO FUSS: Tickets to the tour include transportation via Turista Libre's American-style school bus, which travels through the Tijuana barrios to find taquerias that are off the beaten path. After you've had your fill at three different taco stops, indulge at a traditional Mexican ice cream parlor which boasts over 100 flavors of ice cream, and then top off the evening with a frosty beer at a downtown cantina. There's no worrying about car insurance or navigating foreign-sounding streets, except for the short trip to the San Ysidro Border Crossing where the tour begins and ends. Even then, you can either drive down and park nearby, or better yet take the trolley straight to the port of entry.

LOS DETALLES: Taco tours are scheduled for 7 p.m. on Sept. 6 and 13, and cost $45 per person. Tourgoers can bring American cash (in small denominations) and passports are encouraged but not necessarily required. Tickets, answers to frequently asked questions, photos, videos, social media accounts, and information on other trips (giant waterslides, anyone?) can be found on their website. Grab a few amigos and make this weekend muy diferente.