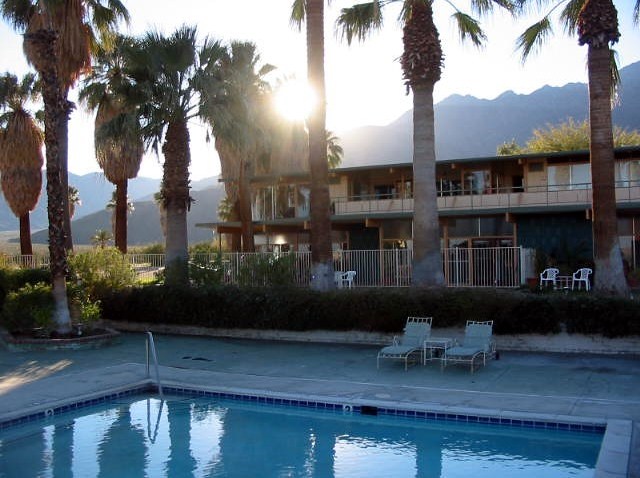 Your job: Decide to get out of town and fast. Our job: Help you find where you're headed. This week, Worth the Drive takes us to...
The Palms Hotel: It's a beautiful and funky mid-century inn located in the town of Borrego Springs, which is plum in the middle of the Anza-Borrego State Park, which is due east-ish of San Diego. Will we call movie-ready The Palms "cool"? Yes, we will. Not annoying cool, but old-school cool. A grown-ups' getaway.
Anza-Borrego State Park: The roomiest of all the California state parks, which is saying something. And, come spring, the desert-flower-iest.
Worth The Trip
Our daily look at deals and getaways
Borrego Springs: Could this Southern California outpost be our own Marfa, Texas? It's got the remoteness. The wild vistas. The glorious heat. The growing art scene, and a few amazing, much-written-about restaurants. We won't compare one to the other, since every city should stand on its own, but we'll say that Borrego Springs has a certain Marfa-ness to it.
We just Googled... "Marfa" and "Borrego Springs" to see if others were saying the same. Not yet, apparently. But maybe soon?
Springtime: That's busy time for the Anza-Borrego area. Photogs, flower watchers, hikers. Prices start at $189. In the summer, when no one else is around, San Diegans can score some great rates.
No phones at The Palms: Phonelessness is so fantastic and so rare these days. Picture it: you, a cocktail, the shimmering pool, and no one yammering at you about the inconsequential gossip back home. Happiness.