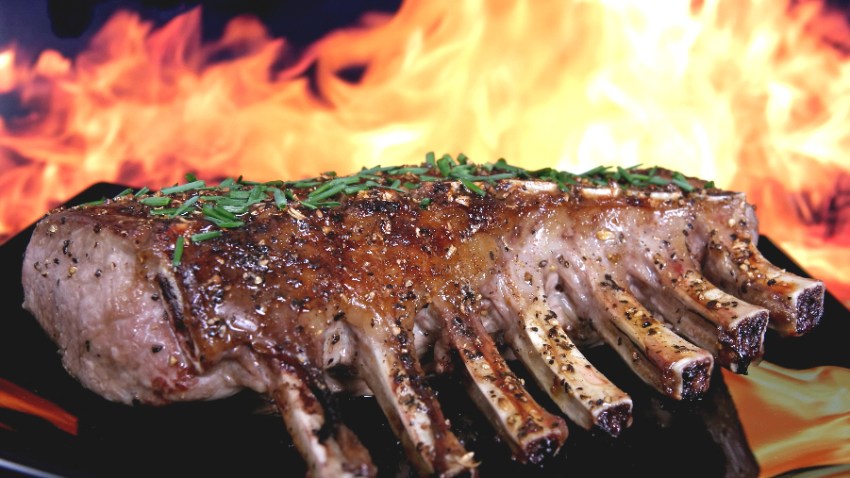 BBQ BEYOND SUMMER: The hot weather months boast a bevy of quintessential staple: swimming pools, sunshine, days spent golfing, the smell of cocoa butter, and barbecue eating (and contesting, too). Of course, that could well describe everything that goes down in the desert resorts come the wintertime. We know, chillier temps do arrive out La Quinta's way, especially after nightfall, but at the height of a beautiful December Saturday daytime? Things are looking pretty dang summery. And they'll get even more so, with summer's savory scents to boot, when the King of the Smoker wheels the grills into La Quinta Resort & Club. Yep, it is indeed a barbecue contest, as you can probably tell from the name, and, yep, it indeed happens in wintertime, or nearly, but summer makes frequent cameos in the area, even near the end of the year.
DATE AND DETAILS: The meat-brushers and long tongs'll emerge on Saturday, Dec. 7 at the resort when two dozen 'Q specialists take their places grillside. The kitty? It's fifty grand, so, yeah, that's nothing to sniff at (unless you're sniffing the scents of spicy ribs or beef on the wind). There are a few rules, like everyone cooks the same meat. "(N)o garnish" and "zero electricity" are part of the deal, too. And no "pit minders," either. The short of it? Everyone'll start from the same place, but bet the final results will not be the same. Well, you be the judge. A ticket is twenty bucks.
OH... and if you prefer your December to be more seasonal than seasoned, La Quinta Resort & Club has a whole "It's a Wonderful Life" thing afoot. As they should: Frank Capra wrote the world's most famous Christmas movie on the property.
Copyright FREEL - NBC Local Media