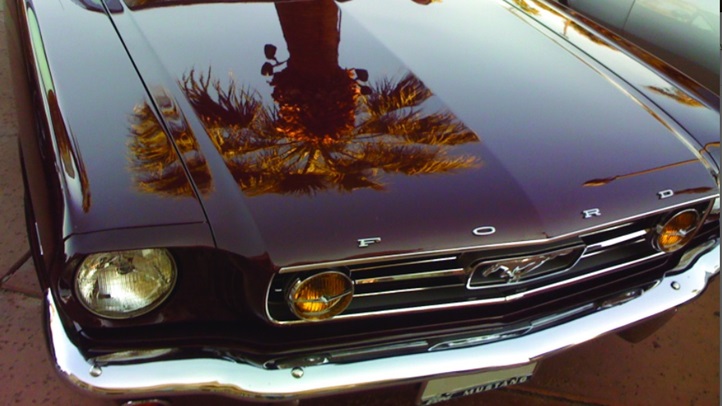 SAVORING STYLE, STOWING CASH: Multi-day, long-running happenings that contain lots of tony events -- think bus tours and talks and cocktail parties and entertainment -- tend to be a little light on the free happenings, or totally devoid of them altogether. There might be events at a lower price point, but come-one-come-all free stuff isn't the name of the game. The organizers of the mid-century-riffic Modernism Week feel quite differently, though, given that they include a number of no-admission-required goings-on on the schedule.
WHERE TO FIND THE FREE: The February style spectacular has some juicy no-cash to-dos. A Palm Springs Walk of Fame dedication ceremony for renowned architect Hugh M. Kaptur on Feb. 14 is free, but don't split after the ceremony wraps; head for the Palm Springs Historical Society for some hobnobbing. And Illuminated Modern is a self-guided wander set to go on nightly during the festival, from Feb. 13 through 23. It happens on Palm Canyon Drive, so you'll stay in the hubbub of the city's nightlife. And the fun and slightly kitschy and totally wonderful bit? "The building exteriors will be illuminated with a variety of special lighting styles and artistic colors projected onto the structures revealing the name of the architect and the year of the construction." Nifty and neato, both.
VROOM VROOM: Dozens of vintage autos'll park it outside the Palm Springs Convention Center on Feb. 17, so swing by for a look at some streamlined grills and curves. For all of the free haps during Modernism Week, a visit to the extensively detailed site is in order. The best bet for attendees? A mix of ticketed to-dos and the free stuff. But isn't that a fine way to approach any mondo, week-plus happening?
Copyright FREEL - NBC Local Media