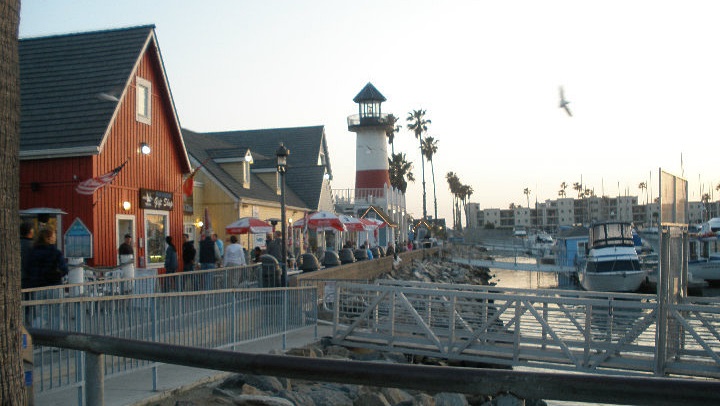 A SWEET QUASQUICENTENNIAL: Marking a 50th or 100th anniversary of a business is pretty standard, but a quasquicentennial? That's a century + 25 years, meaning that the thing being celebrated has indeed been around for a good long time. Residents of Oceanside know about their community's history; the pier, the historic buildings, and harbor all reflect the burg's salty-air story, a story that includes ocean life, Camp Pendleton, art, and the hundreds of other qualities, activities, and attributes that say Oceanside. And, like any nice place, Oceanside is marking its quasquicentennial not by taking gifts but giving them, in the form of deals, discounts, and freebies. Awww, thanks, Oceanside!
BEACHFRONT ONLY: One of the nice benefits of a deal-laden quasquicentennial is that 125 tends to show up in the deals, meaning the deals get sweet (because 125 is a pretty hefty number). This vacation rental company is shaving off $125 for rentals over a grand, and there are a variety to choose from. There's a promo code -- Oceanside125 -- and a few to-knows, so bone up on all.
HOLIDAY INN OCEANSIDE MARINA: This stay-over spot is also going the $125 route -- get a room for a hundred and twenty five bucks -- through Dec. 1. It's walking distance to the marina, as its name would imply, so you'll be able to soak in Oceanside's sea-breeze-y charms. Motel 6 Oceanside, by the by, is also doing the $125 anniversary thing, but for two nights.
Worth The Trip
Our daily look at deals and getaways
MORE GOODNESS: If you take the Pacific Surfliner to Oceanside, check out this deal: Kids under 15 ride free in October (but you'll want to redeem that coupon). And as for events? There are several celebration-nice to-dos dotting Oceanside's autumn schedule, including a Dia de los Muertos festival.
Happy 125th, dear Oceanside!
Copyright FREEL - NBC Local Media