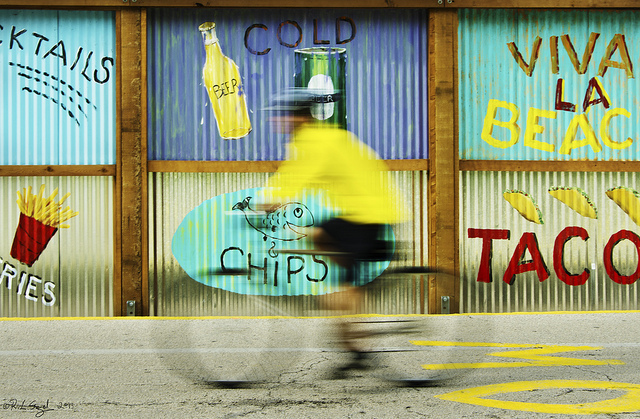 HOT FOR HOPS: The days are still long, hot and humid, which means the weather is just right for enjoying San Diego's craft beer scene. While some suds lovers are content to spend their day on a barstool, those who seek a little more activity will want to check out San Diego Brewcyclers' latest ride from the Coronado Brewing Company. The 25-mile course is perfect for working up a sweat as well as a thirst.

BIKING BAYSIDE: You don't have to be an expert cyclist to join the Brewcyclers, though you do have to enjoy both biking and beer (and be at least 21 years old). The Coronado Brewing Company trip meets at the brewery and winds along the Coronado Golf Course, down the Silver Strand into Imperial Beach, back up through Chula Vista and National City, ending at the ferry landing behind the Convention Center. Participants then take the ferry back to Coronado to enjoy a frosty mug of the brew pub's 11 microbrews.

SUNDAY STROLL: The group meets Sunday, Sept. 8 at 8:30 a.m. with a departure time of 9 a.m. sharp. While there's no cost to join, you'll need to bring $5 for the ferry ride back to Coronado as well as money for food and drinks. Riders of all levels are invited, but if you'd prefer to just hang out and drink you can meet the group at the brewery after the ride is finished. Check out the Brewcyclers website or their Facebook page for more information on group rides, guidelines, and photos of past events.