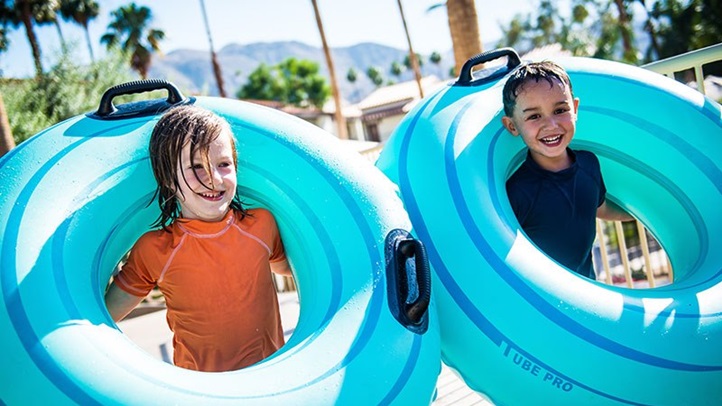 SWEET HEAT: If the desert resorts were to have a serious paramour, and it had to be one of the months of the year, it would of course be February. That's the high season for visitors to Palm Springs and the surrounding cities, in part because of major events like Modernism Week and in part because temperatures can hover in the 70s, and even 80s, while snow falls in many parts of the country. Prices at many a hotel can reflect this busy time of year, meaning that regional locals turn to their summer calendars for a desert trip. Summer is actually many a SoCaler's favorite time in the desert -- we're raising our hand and joining that group -- because the wintertime hubbub has settled down but the pleasures are still plentiful. More than that, prices on rooms go down in many quarters, so there are Deals, capital D, to be had.
ONE WE'RE LOOKING AT... Is Rancho Las Palmas Resort & Spa in Palm Desert. It just underwent a full-scale renovation, meaning that everything is looking spiffier: The resort plaza and spa have been updated and the suites have been refreshed. This would all seemingly add up to extra dollar signs at check-out but summer prices in the desert tell a different story. Meaning? Guests can nab rooms for $99 a night.
HOW THIS WORKS: You'll need to book by May 20 for a July, August, or September stay. Go early August, we say, when things get truly toasty 'round those parts. Then you can make for Splashtopia -- that's big with the little tykes -- or the Azure Pool, which is reserved just for grown-ups. Yep, it'll be warm, but that's what big hats, SPF lotion, and retreats to a cool room are for. So three cheers for a desert summer. Yep, we know that February is the famous month, but we'll take a local's August any year.
Copyright FREEL - NBC Local Media