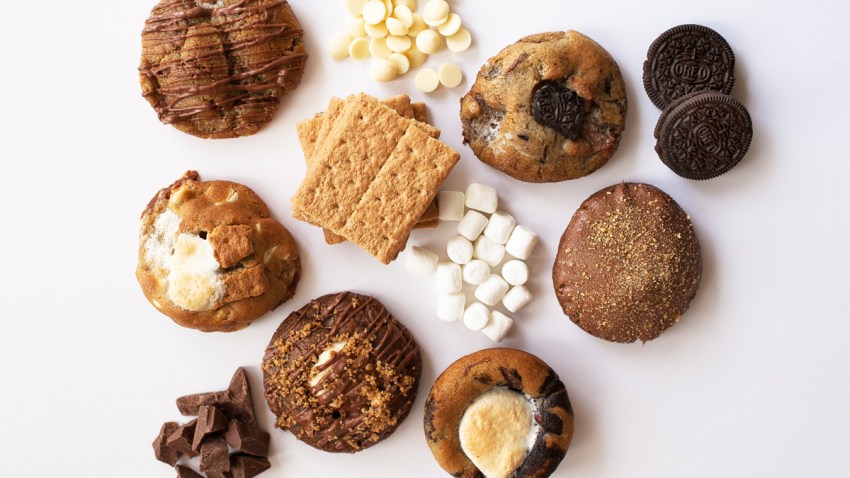 National S'more Day is this Sunday and a San Diego bakery is getting into the spirit by offering six unique, gooey cookie creations – no campfire or roasting stick required.
For one day only, The Cravory bakery in Point Loma will sell their special s'more-inspired sweets for just $1 each.
The bakery's resident Chef Derek Jaeger drummed up six different treats that take a modern twist on the ol' summer treat of marshmallows, chocolate and graham crackers.
The Scene
Food. Fun. Lifestyle. Features. All in America's Finest City.
The indulgent lineup includes the "Ultimate S'more," a graham cracker and marshmallow cookie with a chocolate coating and the "White Chocolate S'more," a s'more concoction with white chocolate chunks.
There's also the "Brownie Batter S'more," a cookie with a brownie base, plus graham cracker and marshmallow, the "Nutella S'more" swirled with Nutella and the "You'll Want S'more," a s'more cookie stuffed with milk chocolate.
Finally, there's the "S'moreo," which boasts bits of Oreos for a cookie-on-cookie combo.
Customers can buy up to 12 of the $1 treats on Sunday for the ultimate decadent dozen.
Last month, The Cravory bakers whipped up a trio of specialty cookies in honor of Comic-Con dubbed the "Hulkinator," "Kryptonite" and the "Chewbacca Treat."